Sizzix Sidekick vs Big Shot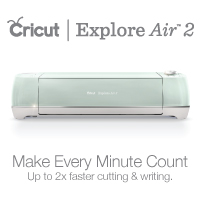 Tools are made by humans to ease their job and to make the task even more convenient or just effective and possible. The type of tools vary based on the purpose such as Sizzix Sidekick Vs Big Shot that are designed to help crafters or DIY lovers to create their own embossed logo or design, at the comfort of their home. They are a staple for users who love making scrapbooks and also easy to use. If you wonder which of them will be the ideal machine, do check our comparison below.
In this article, we are going to give you information about:
What is a Die Cutting Machine

What are Sizzix Sidekick and Big Shot

What Sizzix Sidekick and Big Shot Look Like

How are the Capacity of Sizzix Sidekick and Big Shot

How to Cut Using Sizzix Sidekick and Big Shot

How are the Performance of Sizzix Sidekick and Big Shot

Sizzix Sidekick Vs Big Shot
Die Cutting Machine
Having a hobby is great, you can fill your free time doing something that makes you happy and this is also good for our mental health as we enjoy the activity. Different people have different hobbies and it is okay to be yourself or have multiple hobbies such as mountain biking and sewing or reading and movie making. These activities are not only interesting but also fun to try if you never have done them before. Of course it is also okay if you like none of the above.
If you are here then we assume that you are more of a creative person who loves to make small items or small art such as paper based art or fabric. Paper based art such as making cards, scrap books, stickers, etc. is fairly easy to start with while also cheap for many of us. Most people have been taught to make various paper based art since young age as it can stimulate the brain but, it doesn't mean they become boring as we age.
Making paper based items is fun and useful for various events such as birthday parties, Christmas, baby shower, celebration of achievement, and many more. We can make personalized cards for our loved ones, and even design something for a present. The materials used are very simple depending on what the project is about or what you want to make. The tool is also conveniently available in most houses such as scissors or razor blade. There are however, various machines and specialty tools that we can use to ease the job. 
| | Sizzix Sidekick | Sizzix Big Shot |
| --- | --- | --- |
| | | |
| Product Dimensions | 7.75 x 3.5 x 4.75 inches | 16 x 10.7 x 8 inches |
| Shipping Weight | 2 pounds | 7.5 pounds |
| | click here | click here |
If you are enthusiast and often making paper based art, especially cutting material a lot, vinyl cutters like Silhouette Cameo Vs Cameo 2 will be a great help because they can handle the cutting process and make it more effective as well as convenient for you. Another useful machine that is even cheaper and probably must have for crafters is a die cutting machine which is quite similar to vinyl cutter but much more traditional. The function is the same which is cutting materials including fabric or metal.
In a simple term, a die cutting machine is the tool we use to cut your chosen shapes out of a paper, vellum, and other compatible materials. The one we think will be ideal for most users is the manual die cutting machine because they are affordable and easy to use or control. We will control the machine manually using a crank system thus, almost everyone can get familiar in no time.
About Sizzix Sidekick and Big Shot
If you are going to cut using dies a lot or make various paper based art, it is convenient to have one of those machines. They are going to help you in the cutting process so we don't have to manually use scissors or craft blades to meticulously track the design. They are also accurate hence we can save material by eliminating error and the most beneficial, we don't have to spend much time stressing about the process. The choice however, can vary based on your type of application.
Talking about die cutting machines, there are several brands out there that famously offer convenient die cutting machines and one of them is Sizzix. You can find this brand in various craft stores or just in office supply stores where they sell various sheets of materials and tools. You can also find them on online platforms or from the official store. They have a good reputation in offering good quality machines while also at an incredibly affordable price range with beautiful collections to choose from.
For crafters who are just getting into the hobby or plan to use dies that are specifically small, mostly for making cards, Sizzix Sidekick and Big Shot are two amazing options you want to consider. They may not look like sisters but they have the same capabilities in making die cuts. However, as the name suggests, the former should be used as "side kick" if you have a bigger machine or making projects that are significantly bigger in size but, it is actually ideal as well for beginner or just casual crafters.
The Big Shot on the other hand is designed for the big things, big events, and more importantly users who are going to cut using fairly larger dies. This machine is also more than twice as expensive as Sidekick which might be a difficult start for new enthusiasts. However, when it comes to functionalities, Sizzix Sidekick and Big Shot are going to offer the same set of features.
Sizzix Sidekick and Big Shot Design
We are sure crafters can distinguish the difference between Sizzix Sidekick and Big Shot just from the sample picture above. It is prominent that the difference between the two is about size as you can see the Big Shot has a wider tray or working space and this machine itself is probably about two times larger than Sidekick at 14.2 inches long, 12.3 inches wide, and 6.6 inches tall while the little sister is only about 7.7 inches long, 4.7 inches wide, and 3.5 inches tall.
One of the drawbacks of using a manual die cutting machine is we need to apply effort as moving the dye between its opening can be quite difficult depending on the material itself. This process makes the machine prone to move on the table while being used. Sidekick use a cup suction at the bottom of the machine to keep it still while you move the crank. Big Shot has 6 feet with rubber padding at the bottom that doesn't stick but as the unit itself weighs around 7.5 lbs. it helps keep the machine stay still.
Sizzix Sidekick and Big Shot Capacity
As it has been mentioned above, the main difference between Sizzix Sidekick and Big Shot is their capacity and the size itself that put the two apart. The little sister is very useful and convenient for users who are making small cards, the size of your id cards with a width only at 2.5 inches, there are not many that can fit in the machine hence, it is named Sidekick. It also only weighs around 2 lbs. which is why it is not stable without the suction cup feet.
On the other hand, Big Shot is more versatile or the type you will need when making a more serious project or simply cutting with larger dies as this machine can take up to 6 inches of material and is also compatible with accessories from the company. Another thing we need to know is their type of material but do note that they are not capable of cutting thick material. Mostly we cut cardstock or those at 80 to 110 lb. type so we don't think they can work on heavier materials.
Cutting with Sizzix Sidekick and Big Shot
Performing die cutting using Sizzix Sidekick and Big Shot are very simple and the method is the same. All components or accessories come with the machine including the cutting pad so we can start right away. To cut using a die, place the paper on top of one layer of cutting pad and put the die with its blade facing down or over the paper then put the other layer of cutting pad. If using Sidekick, pull down the lever on the right side of the unit so the machine will stick to your table/working surface.
If using the Big Shot, we can just put a pressure on the machine to prevent any possible movement. Then we can slide the sandwich into the opening then rotate the handle in the same direction until it passes through the opening of their rollers. Finally remove the sandwich and open it to see the result; the same process is also applicable when using the embossing folder.
Sizzix Sidekick and Big Shot Performance
The last part is about performance and experience but we do think that Sizzix Sidekick and Big Shot are equally amazing. They are useful and very easy to use, what we hope to be improved is Big Shot to provide a locking mechanism so we don't have to press the machine's handle every time rotating the crank. These machines are also made from plastic and we heard some issues about their rigidity as they are manual machines which have to be able to sustain stress from our effort. 
Sizzix Sidekick vs Big Shot
Both Sizzix Sidekick and Big Shot are ideal for crafters or hobbyists who want to cut thin paper using dies. They have the same capabilities but prominently different in size which makes Big Shot capable of taking wider or larger dies and materials hence, the possibility for using different design and application is more versatile through this machine. But, Sidekick is convenient and space efficient if what you want to make is the size of small cards.
- MACHINE COMES WITH – A complete starter kit! See the product description below for listed items.
- PORTABLE - The perfect portable machine for creative paper craft projects on the go, for crafters ranging from beginner to expert.
- VACUUM SEAL - Allows you to secure your machine to any smooth work surface for extra stability.
- MULTITUDE OF MATERIALS - The Sidekick machine will cut a single sheet of lightweight cardstock to paper, and is ideal for scrapbooking, card making, home décor and event planning.
- This die-cutting and embossing machine is the perfect tool for a range of creative pursuits for everyone from the beginner to expert! Die-cuts and embosses many different materials up to 6" wide.
- Die-cuts and embosses many different materials up to 6" (15.24 cm) wide. Compatible with the entire Sizzix product library including Bigz, Thinlits and Framelits dies and Textured Impressions, Texture Fades and Impresslits Embossing Folders (with the exception of Bigz Plus and Bigz Pro dies).
- The Big Shot Machine measures approximately 40 x 29 x 24 cm (14 1/4" x 12 3/8" x 6 5/8") and weighs 4.52 Kg (7.50 lb).
- 1 Big Shot Machine, 1 Extended Multipurpose Platform and 1 Pair of Cutting Pads. 1 year limited warranty. Register your machine for 2 additional years on the Sizzix website.
Conclusion
These two are good options based on what you want to make but in our opinion, it is better to buy the Sizzix Big Shot because it is more versatile so you can make small projects or larger dies depending on the need.