Sizzix Big Shot vs Big Shot Plus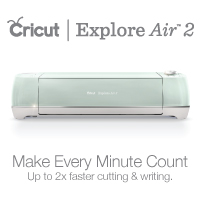 A die cutting machine is very convenient for making details and cut design from paper or similar thin material. They are also easy to use and friendly for young people to adults or even elderly for the simple mechanism. The choice for its machine itself will vary however, based on what you want to cut such as between the popular Sizzix Big Shot Vs Big Shot Plus. They are ideal for a wider application but slightly different so do check below about which fit you the most.
In this article, we are going to give you information about:
What Machine do You Need for Crafting

What are Sizzix Big Shot and Big Shot Plus

What Sizzix Big Shot and Big Shot Plus Look Like

How are the Capacity of Sizzix Big Shot and Big Shot Plus

How to Use Sizzix Big Shot and Big Shot Plus

How are the Performance of Sizzix Big Shot and Big Shot Plus

Sizzix Big Shot Vs Big Shot Plus
Essential Machine for Crafting 
Crafting is a great hobby because they help you be more creative and it is also a useful activity as well which results in something. The product can be used personally at home or if you are interested in making money out of them, getting creative with your design or project will attract people's interest. Sometimes it is just a hobby to pass time such as folding origami paper and making small ornaments or it can be a time consuming process like designing and making cards for relatives and friends or colleagues.
Your crafting room is probably cramped with tons of supplies and items that are necessary for the type of art you are doing. It is essential to have the tools around because we all know the struggle to make do with just a scissor and craft blade. Of course the type of item whether it is materials, supplies, or tools will differ among crafters depending on what they are planning to do but, the basics are usually the same; scissor, blade, tape, ruler, craft mat, and brush. 
One process that we have done numerous times even when finishing one project is the cutting process. It is a very time consuming activity depending on how complex and how many do you need to cut for this project. They can be quite stressful as well because personally we are not a fan of cutting especially those within the line and design that requires craft blades. It puts strain on our eyes and prone to error as well as not very safe for children to do it themselves.
But, thankfully there are machines that are designed to ease the job and they are also fairly affordable as well based on what they can offer. For crafters who are working on more projects or looking for the fastest solution to their cutting process, a vinyl cutter such as those Cricut Maker Vs Brother ScanNCut 2 are very helpful. They are working automatically; what users need to assist is only loading the design and material into the machine while the rest will be taken care of for you.
This electronic may come with amazing software as well as high in versatility for more than just paper because many of them have enough force to handle thicker materials. They can be expensive based on the brand and capacity yet for those who don't want to invest as much, a die cutter can be a great alternative. They are manual machines and while not as versatile nor convenient, almost every crafter can use them without having to learn much.
| | Sizzix Big Shot | Big Shot Plus |
| --- | --- | --- |
| | | |
| Product Dimensions | 16 x 10.7 x 8 inches | 15.75 x 11.75 x 7.5 inches |
| Shipping Weight | 7.5 pounds | 16 pounds |
| | click here | click here |
About Sizzix Big Shot and Big Shot Plus
The choice is all yours and it is best to shop based on what attracts your attention better. In our opinion both machines are equally useful with vinyl cutters being more helpful if you will be cutting a lot of varying designs or even making yours directly. But, for a quick start and low budget as well as ease of use, we highly recommend trying die cutter first. Since the machine is manual, they are not only cheap but safe enough for young crafters to use.
If you are here then we assume that a die cutting machine is what attracts you the most and for those who are confused about which brand to choose, there are quite the options out there. In general all of them will be able to cut paper or embossing based on the die you have but among the most popular and proven to work really well, we recommend checking Sizzix. This brand is famous for their die cutter and do have plenty of promising machines.
Depending on how large the die in your collection or the size of paper you want to use, we should choose based on the size. If you are going to use a larger die, we recommend to consider Sizzix Big Shot and Big Shot Plus. Both of them are ideal if you are making cards, scrapbooks, or ornaments because most dies are smaller than what they can take. As the name suggests, they are also close brothers and what the former can do is possible as well on the latter besides capacity.
As a manual machine, there is not much that Sizzix Big Shot and Big Shot Plus can offer and the function of these die cutters is only to cut or emboss. In our opinion a manual machine is convenient but also easy to use as we don't need to stress about software or reading a long instruction on how to operate the machine.
Sizzix Big Shot and Big Shot Plus Design
Die cutting machines are going to look the same to each other because they are having the same structure. Both Sizzix Big Shot and Big Shot Plus look like the same machine from the picture but they are actually different in real life because the Big Shot Plus is larger, or about 20% larger compared to the original Big Shot. They are not featured with adhesive feet or cup suction feet but have 6 feet with soft padding to not scratch your table.
Because they are quite larger, it can be heavy to rotate the crank depending on the material. When working on a larger die or material, we may need to hold the handle on top to prevent it from moving around. They are made from the same plastic and for the dimension, Big Shot is 14.2 inches long, 12.3 inches wide, and 6.6 inches tall while the Big Shot Plus is about 15.7 inches long, 11.7 inches wide, and 7.5 inches tall.
Sizzix Big Shot and Big Shot Plus Capacity
Moving further, as you can guess, the real difference between Sizzix Big Shot and Big Shot Plus is their capacity because the Big Shot Plus is larger. You can notice that this machine is offering an opening of 9 inches while the little brother is only 6 inches which also limits the die size that they can use. It is highly personal however because we don't know the typical die sizes you will be using so it is best to match with what you will be using now and in the future.
Cutting with Sizzix Big Shot and Big Shot Plus 
Using these die cutting machines are also very easy and don't need much preparation; you can buy the machine with accessories or separately. With everything prepared, first stack your cutting pad followed with either Thinlits or Framelits die cutting with its sharp side facing upward and then material. The last is another layer of cutting base. Insert the layers in between the opening and slowly rotate the crank until the layers come out of the other side of opening; open the layers and we are done cutting.
Using them for embossing is also the same. Start with placing the cutting pad, and add the cardstock between the embossing folder of your choice and put the other layer of cutting pad. Place the layers on the opening and rotate the crank until the layers come out of the opening. Open the cutting pad and folder and we are done embossing. Besides for cutting using die and embossing, we can also cut using die foam.
Sizzix Big Shot and Big Shot Plus Performance 
The last part we want to talk about is their performance and in this area, the two are just as good as you can expect them to work. First time using these cutters is pleasant, everything goes smoothly but thicker paper may need more effort to cut or embossed which also requires you to hold the handle for more stability. The machines themselves are not very heavy so they may move a little bit if you put more force. What we want to be improved is the material quality of these die cutters.
They seem fine for occasional projects but we do hope they are made from better material because you will see complaints about material quality, some may break after several projects, especially the crank but when it comes to performance, they are cutting and embossing seamlessly as well as user friendly even for young crafters.
Sizzix Big Shot vs Big Shot Plus
Both Sizzix Big Shot and Big Shot Plus are ideal for crafters who are going to cut lots of paper and doing projects such as making ornaments or scrapbooking and making cards. They are performing the same, equally easy to use and affordable but if you are going to use larger dies, the Big Shot Plus is the more ideal option as it has a wider 9 inches opening as opposed to only 6 inches.
- This die-cutting and embossing machine is the perfect tool for a range of creative pursuits for everyone from the beginner to expert! Die-cuts and embosses many different materials up to 6" wide.
- Die-cuts and embosses many different materials up to 6" (15.24 cm) wide. Compatible with the entire Sizzix product library including Bigz, Thinlits and - Framelits dies and Textured - Impressions, Texture Fades and Impresslits Embossing Folders (with the exception of Bigz Plus and Bigz Pro dies).
- The Big Shot Machine measures approximately 40 x 29 x 24 cm (14 1/4" x 12 3/8" x 6 5/8") and weighs 4.52 Kg (7.50 lb).
- 1 Big Shot Machine, 1 Extended Multipurpose Platform and 1 Pair of Cutting Pads. 1 year limited warranty. Register your machine for 2 additional years on the Sizzix website.
- MACHINE COMES WITH – 1 pair of Big Shot Plus Cutting Pads, 1 Platform, 1 Adapter A, and 1 Adapter B pad.
- DIE CUTTING AND -EMBOSSING - It's everything you love about the Big Shot and more with access to Sizzix Plus dies!
- THE A4 SIZED OPENING - The larger platform means you can now use larger materials and dies to create bigger and better scrapbooking, paper crafting, Quilting and appliqué projects.
- MULTITUDE OF MATERIALS - Cut and emboss anything from paper, tissue and cardstock to felt, cork and balsa wood up to 21cm (9") wide.
Conclusion
Just like everything else, it is best to shop based on your needs and between the two, we recommend to consider which of them will meets your usage or die sizes better but also do think about the future use because if larger than 6 inches dies are going to be used then you will need the Big Shot Plus.