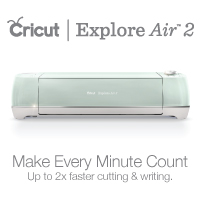 Singer 4452 and 4411 are heavy sewing machine model that is suitable for people with more serious intention in their sewing work. These machines are very similar and only separated by some abilities. If you need a dependable machine that you can use to sew a wide range of material, go check our article below.
In this article we are going to give you information about:
– What are Singer 4452 and 4411
– What Singer 4452 and 4411 can offer to you
– Singer 4452 vs 4411
About Singer 4452
Even though you are not a sewist, you may already familiar with Singer brand. This company has been around for a long time, so it is well known among people from different generations. Singer 4452 is one of the company Heavy Duty sewing machines but somehow less popular especially in the US compared to its other sisters. Coming from Singer, you don't have to worry with any of the building quality and it will definitely stuck with you for many years to come.
Singer 4452 Features
The best thing in Singer 4452 is the motor, which is claimed by Singer to be 60% more powerful than many machines in its class. This machine will be able to stitch up to 1.100 stitches per minute hence it is a heavy duty machine. Another great thing on the machine is even though it is a mechanical sewing machine, it is also capable of doing some features that usually only found on electronic or computerized models like the automatic needle threader and one step buttonhole. (Read also : Singer 4452 vs Singer Heavy Duty 4423)
Singer 4452 comes with 32 built-in stitches covering 6 basic stitches, 18 decorative stitches, 7 batch stitches, and a one-step buttonhole. The bedplate also made with stainless steel for easy fabric feeding. The accessory storage is detachable to give you free arm while the pressure of presser foot also can be adjusted. You can adjust the stitch length up to 6mm with 3 needle options.
About Singer 4411
Singer 4411 is also one of Singer Heavy Duty sewing machine, which is why it is suitable for people with serious purpose or interest in embroidery or dress making and those who often deal with thicker material like leather, denim, and upholstery fabrics. No matter what fabric and material you throw at this machine, it can handle most of them hence it is dependable. You also don't have to dig in too deep into your pocket for it is very reasonably priced.
Singer 4411 Features
Singer 4411 also comes with the strong motor like in 4452, which makes it able to work fast and efficiently at 1100 stitches per minute, so you can meet the deadline of your project. It has 11 built-in stitches including 6 basic stitches, 4 decorative stitches, and 1 buttonhole. The needle option is adjustable and can be changed into 3 different positions, useful for works like adding zippers, topstitching, and cording. To make it last for long and add more stability, the build is made of heavy duty metal frame.
You can adjust Singer 4411 presser foot pressure, so no matter how thick or thin the material you used, it is always ready to do the load. To be even more useful for you, there is a an LED light installed to light up a small area around the needle, so you can see the stitching more clearly under low light condition.
Comparison
Now, let's compare Singer 4452 with 4411. Both of them are Singer heavy duty models and has the same motor as well as speed. What separates them from each other are the built-in stitches, buttonhole type, and the extra lightning. 4452 has 32 built in stitches with 1-step fully automatic buttonhole type while 4411 only has 11 stitches with 4-step automatic buttonhole type and extra lightning.
Singer 4452 vs 4411

- AUTOMATIC NEEDLE THREADER SEWING MACHINE: After following the threading path printed right on the machine, this built-in feature helps you to effortlessly thread the eye of the needle without eye strain or frustration.
- HIGH-SPEED SEWING MACHINE: The Singer 4452 sewing machine has a maximum sewing speed of 1,100 stitches-per-minute, so projects can be sewn quickly. The 60% Stronger Motor than standard sewing machines allows it to sew through heavyweight fabrics with ease.
- SEWING MACHINE ACCESSORIES: A variety of accessories are included with all-purpose foot, zipper foot, buttonhole foot, button sewing foot, seam ripper / lint brush, quilting guide, needles, bobbins, screwdriver, auxiliary spool pin, spool pin felt are all conveniently located and stored in the accessory tray. A soft-sided dust cover is also included in the packaging.
- BEST SELLING SEWING MACHINE: The SINGER Heavy Duty 4452 sewing machine is a true workhorse. The stainless steel bedplate enables smooth fabric flow and the heavy duty interior metal frame ensures skip-free sewing. Top drop-in bobbin is easy to insert, remove and monitor thread supply.
- SINGER HEAVY DUTY SEWING MACHINE: It has 11 Built-in Stitches- 6 Basic Stitches, 4 Decorative Stitches, 1 Built-in Buttonhole—perfect for crafts, home decor, fashion sewing and much more
- ADJUSTABLE NEEDLE POSITION: The needle can be changed to any of the three available positions to add zippers or a decorative touch with topstitching and cording
- HIGH-QUALITY SEWING MACHINE: The heavy-duty metal frame adds stability, and with a strong motor, sewing a higher quantity of items more quickly and efficiently at 1,100 stitches per minute is achievable
- ADJUSTABLE PRESSER FOOT CONTROL SEWING MACHINE: Sew very lightweight and heavy weight fabrics with ease by adjusting the presser foot pressure
Conclusion
All in all, the decision is all yours to make. In our opinion, it is great to pick base on your preference but looking from the abilities, we can see that 4452 is better than 4411, so if you are fine with the price, we will highly recommend you Singer 4452.