Silhouette Portrait 2 vs. Cricut Explore Air 2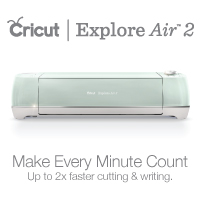 For those who loves to do some DIY at home or creating many beautiful things from various materials especially paper and fabric, having a vinyl cutter will be a great idea. There are so many options out there such as Silhouette Portrait 2 vs. Cricut Explore Air 2 which we can depend on to help our project. If you also considering these two, go check what they can offer to you and see which unit can be the better option in our article below.
In this article, we are going to give you information about:
What is a Vinyl Cutter
What are Silhouette Portrait 2 and Cricut Explore Air 2
What Silhouette Portrait 2 and Cricut Explore Air 2 Look Like
What Silhouette Portrait 2 and Cricut Explore Air 2 can offer to you
Silhouette Portrait 2 vs Cricut Explore Air 2
Vinyl Cutter
There are so many people out there who love to create crafts and other small things to put their imagination into real objects which is a really fun hobby to have. We can use many objects and incorporate many elements into our projects whether it is just for a stress relief or if you are a professional who sell the projects to your customers since not all of us are capable of putting the time and effort to make something from the raw materials.
As for professional, they must already have the required machine and tool needed to help their works but even if you only do them as a hobby, it is still important to find the right machine and tool so we can complete them faster and overall ease the work, thus they can be done faster. One machine we need to have to help creating various art without putting too much energy is vinyl cutter. Just like the name, they are used to cut the material we are going to use.
Vinyl cutter have a sharp knife inside which is designed to cut the material we use and depend on the unit or model, some of them can have a higher capabilities than the other which is important to keep in mind before we are going to hunt for some in the market. Additionally, some of them are capable of doing the job without a computer while some still need to be connected into a PC or a laptop since we will use their software to operate them.
About Silhouette Portrait 2
Since the option of vinyl cutter is numerous, it is understandable if we can get confused sometimes when selecting from those collection. One of the fastest way to reduce the number is by looking from the popular or well-known brand because they already have many users who experienced the machine performance and most popular names also have a good quality to begin with. Silhouette Portrait 2 is the example of popular name with dependable quality which can be useful to help us dealing with different material.
Silhouette Portrait 2 is released in 2017 as the upgrade of its original model which has been in the market for years and to put an extra power into the company's new machine. Generally, the unit is still similar to its predecessor and is a good option for any new users or beginner who are still new into the hobby and those with less budget to spend, thus this is not what you are looking for if you are a professional who will need a powerful machine in your workshop.
Silhouette Portrait 2 Design
Looking at Silhouette Portrait 2, as you can expect from a vinyl cutter, this machine's shape is very similar to those printer we used to print documents but somehow have a more chic look with its edgeless design. This machine is quite small and lightweight with a maximum cutting width of 8 inches so it won't take so much space in your table. It is made from plastic with a cover which when opened can expose the cutting blade and several buttons to control the machine.
Silhouette Portrait 2 Features
The first thing what has been updated from the previous machine is the ability of being connected into your laptop without the cable anymore since it is now equipped with Bluetooth so we don't need to deal with tangled cable which also help when we need to transport the machine often from places to places. More importantly, since it is wireless, we can work from any device we want and just send the design into the machine without moving from your comfort position.
Another important thing in Silhouette Portrait 2 is the AutoBlade which means that the blade will automatically calibrate itself to follow the correct setting of the material we are currently using without manually adjusted. This also mean we don't have to fiddling with blade depths and pressure while hoping to make the correct adjustment anymore and just let the machine to do its work. At the end, it can save more time and being more convenient for users as well as reduce the material wasted from incorrect adjustment.
The next upgrade is on the clearance since this machine is coming with 2 mm clearance as opposed to 1 mm in the previous model. What's even more interesting is it is also able to ease our work by letting user use PixScan and Print and Cut feature. Both of these features are rather similar to each other since they will help us to create design to be cut in the machine; the difference is PixScan need our other device's camera to capture the design while Print and Cut will require a help from our printer.
Both of them are equally useful and easy to use through the machine software in our main device. In addition to the AutoBlade we have mentioned above that can make their own adjustment according to the material used, Silhouette Portrait 2 also suitable with Deep Cut blade which is sold separately. Just like the name, this blade is supposed to work better against thicker material compared to the regular one we already have. However, the cutting power is following the machine main intention around 210 grams of force.
About Cricut Explore Air 2
When looking for something, it is best to also consider another option we have access to because we may find a better unit compared to our initial choice or at least offer more value to our money. If you like what you can get in Silhouette Portrait 2 but need a machine that offer more convenience for the user, then you will need to check what Cricut can offer to you especially their Explore Air 2 which is also the upgrade of their earlier machine.
Many people are saying that the Cricut Explore Air 2 is one of the easiest machine to use in the market to let beginner or those who never use or utilize a vinyl cutting machine before can get familiar with the unit pretty quickly. What's even amazing is they are coming with more force than some other similar items in its class at 350 grams to let the user deal with materials even those with greater power such as leather. Read also: Cricut Explore Air vs Silhouette Cameo here.
Cricut Explore Air 2 Design
Looking at Cricut Explore Air for the first time, what we think about this machine is quite bulky yet still pretty with 3 color options to go; the one in our sample picture above is in Mint fashion. It has two small compartments on its left side; one for equipment and another for cartridge while on the other side we can find a dial and several buttons to operate the machine. It has a cover and when opened, we can see its blade with the pen holder.
Cricut Explore Air 2 Features
The first thing we love from Cricut Explore Air 2 is the width because this machine can cut up to 11.5 by 23.5 inches which is wide enough for a beginner machine who love to craft at home and currently one of the best size in the market. What's unfortunate is the size will be reduced when using other feature from the machine since it will depend on the browser we used and if you want to cut bigger size, we are going to recommend you to use Firefox instead of Chrome.
Cricut Explore Air 2 has 2 clamps to hold its pen and blade which we can swiftly change when needed and the two clamps mean we don't have to remove the blade to install pen and vice versa which is good, thus we can save more time changing them when shifting from one step to another. Additionally, it also pre-installed with the housing to prevent us from misplacing the pen or blade into the incorrect place.
Just like many other similar vinyl cutter, Cricut Explore Air 2 is working with Printer to help user print any design they want then cut them in the machine when needed. For connectivity, it also have Bluetooth if you don't prefer connecting them into your main device with cable or want to work in a more comfy place a bit far from the machine for we can just send the design over to be executed.
Comparison
Now, let's compare Silhouette Portrait 2 with Cricut Explore Air 2. As you may already know, in power, Explore Air 2 is more powerful and can deal with more material even those thicker compared to Portrait 2 along with the cutting width. Additionally, Explore Air 2 is also coming with 2 clamps to secure both pen and blade which is more convenient since user doesn't need to change them when doing another step.
Silhouette Portrait 2 vs Cricut Explore Air 2


- New Silhouette Cameo Portrait 2 (Cameo Mini) electronic cutting machine with 1 year warranty
- Bluetooth, Auto Adjusting Blade, 8 Inch Cutting Mat, Autoblade, Blade Adjuster
- 24 Sheets of Assorted Oracal 651 Permanent Vinyl - 12 Inch x 12 Inch Each, Pack of 24 Sketch Pens, Hook Tool, Scraper Tool, 6 Feet of Premium Transfer Tape
- The Cricut Explore Air 2 is your personal DIY cutting machine. Make custom vinyl stickers, personalized home decor, unique greeting cards, custom designed apparel, and more
- Upload your own images for free or choose from Cricut's vast library of pre-made designs and projects. Double tool holder for cutting and writing or cutting and scoring in one step
- Design anywhere. Free access to Cricut's simple design software, Design Space. Create and design from your computer, tablet or mobile phone using the Cricut Design App for iOS and Android devices
Conclusion
All in all, both of them can be a good option for those who need a vinyl cutter to help their crafting hobby. However, if you don't have issue against the budget, we will highly recommend you to pick Cricut Explore Air 2.