Silhouette Portrait 2 vs Cameo 3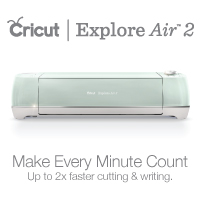 Cutting machine is an essential tool to have if you are a Do-It-Yourself (DIY) enthusiast. Looking for a versatile machine which has capable precision with lower budget is not easy however.
When it comes to quality DIY equipment, you can always count on Silhouette products. Silhouette products, especially their cutting machine, are known to be reliable and efficient. The ability of Silhouette cutting machines to deliver quality results are acknowledged by many craftsmen and enthusiasts alike.
For cutting machine, Silhouette offers you with various selections. However, among the selections, Silhouette Portrait 2 and Silhouette Cameo 3 are the company's most iconic duo.
Both Silhouette Portrait 2 and Cameo 3 are considered to be budget friendly cutting machines. You can acquire the Portrait 2 for on $139 in Amazon. The Cameo 3 is a little bit more expensive, priced around $189. These two machines will offer you with a lot of value for their money.
The question is which of the two is more suited for your DIY needs? In order to determine which one is the best, first we need to talk about why these two machines are considered to be top of the line products. We are going to compare the similarities and differences between Portrait 2 and Cameo 3.
Silhouette Portrait 2 Short Impression
Silhouette Portrait 2 is one of the smallest cutting machines available in the market. It does not take much space and it is also considerably quiet.
Despite its small size, this machine is capable of producing serious cutting power. It is highly portable and versatile. Portrait 2 is also capable of doing precise complex cutting tasks.
Silhouette Cameo 3 Short Impression
Cameo 3 is a high-end cutting machine which comes with many advanced features. It is a sturdy machine while still being stylish and modern-looking.
This, despite its highly advanced tools, is user friendly and it has outstanding compatibility with most modern devices. It also comes in a handy dual-carriage and it has a wireless option.
| | Silhouette Portrait 2 | Silhouette Cameo 3 |
| --- | --- | --- |
| | | |
| Product Dimensions | 18 x 8 x 9 inches | 22.5 x 8.5 x 6 inches |
| Shipping Weight | 6.61 pounds | 13.4 pounds |
| | click here | click here |
Key Features Similarity between Portrait 2 and Cameo 3
Portrait 2 and Cameo 3 both are compatible with Silhouette Studio software. One of the main reasons why the two Silhouette cutting machines are worth your investment is due to its software.
Silhouette provides you with free Silhouette Studio Software which can be downloaded in their website. There is a premium version but the free version already offers you with more than adequate features.
More offer, if you want to look for ready-made designs for your DIY project, you can easily look one up from their Silhouette online design store.
Both Portrait and Cameo 3 have an over the top performance when it comes to their cutting capability. These machines are capable of cutting more than 100 types of materials including vinyl, papers, fabrics, vellum and even heat transfer materials. These two machines are compatible with AutoBlade and PixScan which enhance their cutting performance.
The AutoBlade technology allows you to set how deep your blade needs to cut a specific material automatically. The PixScan on the other hand is capable of capturing images, including hand drawn designs, scan them in, and then turn the images into cutting files by adding the cut lines.
Furthermore, Portrait 2 and Cameo 3 both have two millimeters clearance which give you an advantage when you are working with thicker materials and you need deeper cuts.
Key Features Differences between portrait 2 and Cameo 3
In terms of their sizes, the Portrait 2 and Cameo 3 are quite different. Size is quite an important thing to consider when choosing a cutting machine due to how it will affect the machine productivity and portability.
The Cameo 3 is larger than the Portrait 2, it has a dimension of 22.5×8.5×6 inches. Meanwhile the Portrait 2 has a dimension of only 18x8x9 inches.
Portrait 2 is more portable due to and smaller size. It is very light, only 3.5 pounds, so this machine is very suitable if you move around a lot. It is also suitable if you work space is small. See also: Silhouette Cameo vs Cricut Explore Air.
However, the Portrait 2 portability comes at a cost. It has a limited cutting area due to its small size. It is only capable of fitting 8 inches wide material.
The Cameo 3 is bigger and almost twice as heavier than the Portrait 2, measured up to 6 pounds. It is capable of cutting larger area than the nimble Portrait 2 so it gives you advantages when you want to cut in bigger materials.
In terms of control user friendliness, Cameo 3 is superior to Portrait 2 because Cameo series are equipped with color LCD touch screen. When you want to select design or change some settings, the touch screen is quite responsive and intuitive. It also comes with tutorial which is very helpful when you encounter difficulties.
The smaller Portrait 2 comes with five control buttons. It is a good old feature which works just fine. It is not as fancy as touch screen, but buttons are simpler and easier to understand.
The Silhouette Cameo 3 is capable of multitasking. The dual carriage system allows you to use two different tools at once. This feature gives Cameo 3 a superior productivity because you can save time and do more tasks in one go. You can use the blade at the same time as the sketch pen.
The Cameo 3 is also integrated with SD card slot. You can operate this cutting machine without needing a computer. When you already have a design which you've already saved inside the card, you can work with this machine right away.
Silhouette Portrait 2 vs Cameo 3
- Silhouette Portrait 2 with Bluetooth and Autoblade
- Cuts a variety of materials including: cardstock, fabric, heat transfer material, transparencies, paper, vellum, adhesive vinyland magnet paper
- Mac and PC compatible software included
- Cuts a variety of material including vinyl, paper, cardstock, fabric, and other materials up to 12 inches wide and 10 feet long.
Use the powerful Silhouette Studio design software to create your projects. Features Bluetooth technology for wireless cutting or plugs into your home computer.
- Features a dual-carriage for multi-tool use and a higher 2 mm clearance to cut thicker materials. - Is compatible with Print & Cut and PixScan technology.
Conclusion
In terms of cutting capabilities, both Portrait 2 and Cameo 3 have excellent performance. The Portrait 2 is the perfect choice if you are looking for a portable and cheaper option. If you are okay with spending more money, the Cameo 3 is the sensible choice. The little extra money you spend for Cameo 3 will provide you with a machine which is capable of cutting a wider area. The extra features and the double carriage system will provide you with extra productivity.
In the end, it comes down to your preference. Be it the good old smaller Portrait 2 or the fancy bigger Cameo 3, they both are great cutting machines.