Silhouette Curio Vs Cameo 4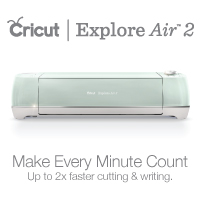 Cutting machines are very useful because they can lift some burden from your shoulders by automating the process. For those who are cutting lots of materials and complicated details, Silhouette Curio Vs Cameo 4 are good options to consider. These machines are easy to use and convenient as well as very affordable but there are also some differences between the two. If you are eyeing these cutting machines, do check what they can offer and which of them will be the better option below.
In this article, we are going to give you information about:
Do You Need a Cutting Machine
What are Silhouette Curio and Cameo 4
What Silhouette Curio and Cameo 4 Look Like
How are the Cutting Capacity of Silhouette Curio and Cameo 4
What Blades Available for Silhouette Curio and Cameo 4
What else Silhouette Curio and Cameo 4 can offer
Silhouette Curio Vs Cameo 4
Cutting Machine for Crafting
Having a hobby is great as you have something to enjoy when not working or doing our responsibilities but, sometimes it can also help you earn some living. Since we have different preferences and different lifestyles, the type of hobbies we enjoy will vary as well but among those, crafting is very popular among both younger people and adults or even elderly because it keeps their mind active and being creative. There are many forms of crafting and paper craft is not only cheap but also easy to get to know.
Paper crafts have been taught since we were little and are very fun to do while the material and tools are widely available or easily available in the house. The common tools we need are scissors, razor blade or craft blade, ruler, and other cutting tools. Depending on which seems to help you the most, we can choose to have a manual machine like Spellbinders Platinum Vs Platinum 6 or an automatic machine. The two are equally beneficial but on different levels.
Personally we do think that the die cutting machine is more available for wider users because they are cheap and easy to use. The drawback is only because they are manual hence need a manual effort as well in order to use the machine. They are also relying on physical dies which means we are limited to cut only from the designs we already own or have to buy and make new one to cut different shapes/designs. This limits the versatility and is not as convenient.
| | Silhouette Curio | Cameo 4 |
| --- | --- | --- |
| | | |
| Product Dimensions | 17.25 x 5.5 x 7 inches | 7.87 x 22.44 x 6.69 inches |
| Shipping Weight | 7.5 pounds | 13 pounds |
| | click here | click here |
On the other hand the automatic cutting machine is much more convenient because they are running on electricity so we just need to load the design and material then let the machine and its power cut through. The drawback is they can get quite expensive depending on what the machine can offer or what the machine is intended to since there are types suitable for light jobs and more fragile material while some are commercial level or can handle a wider range of material.
The two are equally useful and are better to have compared to relying on manual cutting tools such as scissors or craft blades as they can ease the detailing part. We love cutting machines as they can help elevate the experience and making design or shaping materials becomes much easier to do without the stressing part. However, not all of us will have the same typical application so in the end the tool should match with your activities.
About Silhouette Curio and Cameo 4
If you are here then we assume that an automatic machine is what you are interested in. If so, now is the time to see what the market has to offer as you will find lots of amazing options in the market from the entry-level paper cutter to the automatic machine that can handle various different materials. Our tip when shopping for a cutting machine is to consider what you will be cutting as the power of each machine is not always the same.
Talking about cutting machines, there are several names that pop out in our head and one of them is Silhouette. We are sure this is a familiar brand among crafters because many of us are knowing them from popular machines like the original Cameo and Portrait and even other DIY machines like Alta 3D printer which is awesome if you like prototyping and making complex fictional character costumes or printing models. They also have newer and more capable machines to consider for serious crafters.
Two of them are the popular Silhouette Curio and Cameo 4 which are not exactly close brothers but do have good performance for crafters to cut various materials. As a vinyl cutter, they are working in the same manner or used mainly for loading material and cutting certain shapes that have been programmed by the software. Overall you can see that the two are very convenient as well as easy to use, moreover, if you also have been familiarized with Silhouette software.
However, Silhouette Curio and Cameo 4 are also quite different to each other and in comparison, we do think that the latter is a much capable machine if you want to deal with a material which is more resistant or sturdy while if your typical material is soft yet thicker, we recommend to get Curio. On the other hand, for users who are just cutting papers in general and mostly making cards or scrapbooking then any of the two will work wonderfully. In terms of price they are very affordable as well.
Silhouette Curio and Cameo 4 Design
Just like most home-use or consumer level vinyl cutting machine, the two are looking like a printer in a glance and if you don't open the top cover then we won't know that inside the machine there are small insert or clamp to hold either blade or pen depending on what do you plan to use them for. The machine is made from plastic and very sturdy as well but quite large to occupy some space on your table. A prominent difference is Cameo 4 actually can work wirelessly.
This saves clutter for some users who are going to place the vinyl cutting machine while the Curio is still wired. In the box there is your machine and various tools or accessories to help with the cutting process. There is no display in Silhouette Curio and Cameo 4 but there are touch buttons on the latter that can be used to navigate the machine.
Silhouette Curio and Cameo 4 Capacity
Moving further, let's see what these cutting machines can offer. For a cutting machine, in our opinion the cutting capabilities is what is most important as it decides what you can do and what you can cut through the machine. In comparison, Cameo 4 is much more powerful than Curio because this model is carrying a 5kg or 5000 grams of cutting force to handle different materials, moreover if you often work with sturdy material. On the other hand Curio is only offering a cutting force of 210 grams.
However, depending on the sturdiness of your material, Curio may still be able to handle it because the thin balsa wood that people used for modelling are still able to slide and be cut by the machine. Another important difference between Silhouette Curio and Cameo 4 is the cutting clearance and this is matter as what you will cut may be different as well. What we love from Curio besides the performance is the high clearance of 5mm which not many other machines can offer as the latter is only 3mm.
Silhouette Curio and Cameo 4 Blade
The next part we want to talk about is their blades because it is also important to decide whether these machines are capable of working with your material but what we love is that the two can hold two tools at once with two clamps available. This way we can install one with a cutting blade while the latter can hold a pen for drawing and designing. What we are not very fond of Curio is this machine can only hold Standard Blade and not AutoBlade like the one comes with Cameo 4.
However, just like other cutting machines, they usually have a variant of different blades to choose from that we have to purchase separately and both Silhouette Curio and Cameo 4 are also similar. They only come with one blade and if you want to perform a more difficult cutting, such as cutting fragile or thicker material, we need to purchase the ideal blade. For example balsa wood and chipboard or leather may only be able to be cut with specialized Deep-Cut-Blade.
Silhouette Curio and Cameo 4 Feature
The last part we want to talk about is their feature and here Cameo 4, similar to the rest of Cameo machines is capable of being used with PixScan mat. This mat allows your design such as a cut from a book being put on the mat and captured through your phone's camera. The process requires the user to load this design into Silhouette's software which here we can manipulate it further and send to the machine for the cutting process.
Silhouette Curio Vs Cameo 4
The machines are more than capable of cutting various different materials and ideal for typical home-use. The differences are Cameo 4 has more cutting force to cut sturdier material, shorter cutting clearance, compatible with AutoBlade, and can use PixScan function. These capabilities make the machine more versatile in modern application, especially with the scanning and print function as well as Bluetooth system.
- The Curio is taking giant leaps forward with its new features; Along with the new stippling and etching functions, Silhouette is proud to introduce three types of embossing methods-Path Emboss, Score & Emboss, and Print & Emboss
- With Curio, you can now cut thicker material. When used with Silhouette's new deep-cut blade, you can cut up to 2mm thick materials; The Curio boasts a 5mm clearance, which allows you to feed thicker materials through the machine
- It's all driven by powerful Silhouette Studio software and the Silhouette Design Store. The Curio is the only machine that can unlock the embossing, stippling, and etching, and dual carriage options that will now be available in Silhouette Studio
- The Silhouette Curio hobby machine is the perfect complement to Silhouette's other cutting tools, the Silhouette Portrait and Silhouette Cameo
- The silhouette Cameo 4 is the evolution in desktop cutting. The sleek Backlit touch panel lets you load, unload, and pause your projects in style. Conveniently stored in the machine's compact pull-out drawer is a new built in roll feeder for quickly cutting vinyl and heat transfer material directly from a roll. On the back of the Cameo 4 You will find a built in cross cutter allowing for a clean straight edge cut on your vinyl roll for your next project
- The Cameo unique dual carriage allows for tool Type detection. The machine's ultra-smart system uses tool sensor technology that detects what tool you are using which then triggers the silhouette Studio software to adjust cut settings automatically
- The Cameo 4 stands apart from previous models with the new dual motor system, which allows you to cut in two distinct ways. Carriage one provides the Cameo 4 with unparalleled speed. It is operated from a solenoid motor that gives makers smooth and intricate cuts. Cameo 4 can cut or sketch up to 3x faster than previous models without sacrificing accuracy. Carriage two is operated by an entirely different style of motor that allows for unprecedented power
- The Cameo 4 carriage 2 boasts additional cutting force! With the increased downforce of the Cameo 4, we now offer a new rotary and Kraft blade (Sold separately) that have been specifically designed to operate with the Cameo smart tangential technology. With smart tangential technology the Cameo 4 cuts thicker material without sacrificing quality with each cut. The Cameo 4 offers true mat-less cutting which allows cutting cardstock, paper, and other materials without using a mat
Conclusion
All in all, you can choose any of them based on what you want to cut. Personally we recommend getting Silhouette Cameo 4 because this machine is more capable and is ideal for typical cutting at home as long as you don't require the extra clearing height.