Quantum Stylist 9960 vs Quantum Stylist 9980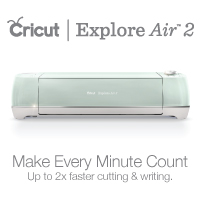 Although both machines are quite close in the model number, there is not much difference in design and layout. The position of the LCD's screen and control buttons are different. Singer 9980 comes in blue color while 9960 is in white color. At first, let's look at the differences and descriptions of the items below.
– The overview of the products
– The differences feature
Overview- The Quantum Stylist 9960
The Quantum Stylist 9960 sewing machine is the perfect tool for novice designers. The Quantum Stylist 9960 is a sewing machine that gives every personal touch with five stunning fonts and 600 built-in stitches. This sewing machine capable of mixing stitches and letters to create a unique stitching sequence for unlimited adjustable project possibilities. Many stitches can be mirrored and elongated for a more creative choice. This machine has all the features you need to prepare your best work.
Overview- The Quantum Stylist 9980
The Quantum Stylist 9980 sewing machine has 820 different stitches that can inspire your next project. You can Choose basic stitching or stretch for fashion stitching, quilting and heirloom seam for quilts or table linens, or even the decorative stitching to decorate almost for anything. The selection of the stitches can be done by touching a simple button, and you can also see the suggested stitching and footing settings. You can adjust the length and width of the seams as well. Sewing blankets or crafts, fashion or home decor is not a difficult problem. You will never run out of ideas with the creative possibilities offered by this model.
The Features
Singer 9980 comes with 820 built-in stitching while 9960, on the other hand, has only 600 built-in stitches. The difference in stitches is limited to the sutures of decorative stitches but the stitches are almost the same, so if you do not want a lot of decorative stitches, the 9960 would still be a good choice.
There are no clear-cut winners here, as they use different types of controls and buttons. Singer 9980 uses the arrow keys to navigate while the 9960 depends on the normal button. You can't really say one better than the other in ease of use. It's really user-specific.  See also our article about Silhouette Cameo vs Cameo 3.
Singer 9980 'sewing assistance' project as one of its premium features. However, it's not too different from what you see in Singer 9960 and other advanced sewing machines. Sewing aid displays selected stitches, length and width adjustments, voltage, recommended legs, etc. on the LCD screen.
Quantum Stylist 9960 vs Quantum Stylist 9980

- Quantum Stylist 9960 sewing machine has a maximum sewing speed of 850 stitches-per-minute
- Threading the machine is so easy that you can have the entire machine threaded
- The built-in needle threader threads the eye of the needle for you
- Has 820 Built-In stitches including 5 alphanumeric fonts and 13 built-in 1-step buttonholes
- With exclusive buttonhole underplate
- It also has Mirror Imaging and Stitch Elongation providing even more creative possibilities
Conclusion
Regardless of the difference in the number of built-in stitching and outer controls, these two machines are identical and this reflects the way they perform as well. Quantity Stylist 9960 and Quantum Stylist 9980 are very quiet machines. They have consistent Quality stitching in different types of fabrics. Both have one of the best stitching qualities in each segment. So you can not choose here.
In other words, Singer 9980 has 120 additional built-in stitches compared to Singer 9960. So if you do not want 120 additional decorative stitches, you can use Singer 9960. But instead, if you want additional decorative stitches you can choose Singer 9980.