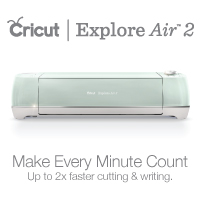 For sewist, sewing machine is essential to help them finish their projects faster and to give more of a professional results. However, there is another machine you may need to complete your equipment called serger or overlock. In the market, we can find many great products such as Juki MO644D vs MO654DE. Both of them are similar yet different and if you want to know which the best is, go check our article below to see what they can offer to you.
In this article, we are going to give you information about:
– Why using a Serger/Overlock
– What are Juki MO644D and MO654DE
– What Juki MO644D and MO654DE Look Like
– How many thread we can use in Juki MO644D and MO654DE
– What Juki MO644D and MO654DE can offer to you
– Are Juki MO644D and MO654DE Fast
– What Accessories come with Juki MO644D and MO654DE
– Juki MO644D vs MO654DE
Serger/Overlock Machines
Sewing is a popular hobby and a line of work we can enjoy to spend our leisure time or to make a living. We have many different ways to enjoy our life and sewing has been done by our predecessor to create items like clothes for everyday use. Not only fun but also useful in real life making them loved by many people, both men and women. While sewing is not an easy thing to do, we can learn step by step to master our skill.
Just like with any other activities or let's say hobby, we will need the proper equipment to do them including sewing. Of course for those who only do them in rare occasion like fixing worn off pants or putting back a torn off button, we won't need much but people who are doing them on daily basis or a professional who plan to make a living from their hobby, we will also need a professional machine to deal with the piling tasks.
Sewing machine like Singer One vs Singer One Plus has been used by sewist to help them finish their job faster without scarifying the result. In the past, we are used to work with mechanic machines but today, sewing machines are mainly electrics and there are even those with higher technology to automatically give a certain type of design by just selecting them on the unit. This type of sewing machine is computerized and are supposed to give better versatility for their users.
Besides sewing machines, another professional machine you may want to have is serger or overlock which is used to sew a seam, trim off the raw edges and finish the edges all at the same time. Many sewist can get by without using any serger in their career and it is fine, but owning one can help you get a great finish without spending too much energy on doing them manually, moreover, most machines can offer several finishes you may want to use depend on the project.
About Juki MO644D and MO654DE
While the option may not as wide and numerous like sewing machine, there are many companies out there producing serger for their customers and this can cause a confusion for those who just starting to take an interest on this machine based on the huge amount of choice. If you need to select them quickly, perhaps it is better to look from your favorite or well-known name first because they are the most likely to have what you need.
For those who just start to take an interest and never used a serger machine before, a popular brand Juki may have what you need in their catalogue. We are sure most sewist are already familiar with their name since they are also offering great quality sewing machines out there and thankfully, their serger is just as dependable. Among those many collections, Juki MO644D and MO654DE can be a good machines to go if you need a dependable machines without spending too much.
Both of Juki MO644D and MO654DE are said to work wonderfully on different types of fabrics such as standard cotton, stretchy knits, satin and even thick canvas, making them a great option for beginners or hobbyist who need an easy to use machines. In term of comfort, they are also fairly quiet and doesn't make a lot of noise when used, to create an even pleasing environment to work.
Juki MO644D and MO654DE Design
From the outside alone, Juki MO644D and MO654DE are very similar to each other based on the design and they are both portable machines with a size of your regular machine but it is not important for we are not going to move a serger often. While they may look very similar in a glance, when you try examining the unit, there are several different parts we notice here because in 644D, the differential feed dial is located on the left hand side and inside the door is where the stitch length present.
At the other hand, 654DE's controls are placed in a more visible place outside the machine on the right hand side. As you can see from the sample picture above, these two serger machines are also using color coded thread guides to help user threading them but compare to many other similar items, they seem to be more prominent here and easier to use.
Juki MO644D and MO654DE Thread
On the features side, both machines are still very similar to each other because Juki MO644D and MO654DE are using 2/3/4 thread, making them very versatile for any kind of application you may want to do later. Of course the strength and stitch of each options will be different and generally, the higher the number, the stronger the seam will be which is great to make sure your projects not only will finish quickly but also will last longer for durability.
On 2 thread option we can do overcast to produce a stretchy, lightweight finish, good for an alternative for your rolled hems while also used as an edge finish for delicate fabrics. 2 thread also can produce rolled hem along with 3 thread which will be good to give finish to napkins, tablecloth and edges on lightweight fabrics. 3 and 4 thread can produce overlock and flatlock to give strong decorative finish on projects like sweatshirt and similar items.
Juki MO644D and MO654DE Differential Feed
Another important thing we have to seek on a serger machine is their differential feed since this feature will be useful to help the user decide the result, moreover, if you are working with different types of fabrics for each one of them may need a different adjustment as well. Differential feed itself is consisting of two sets of feed dogs that move the fabric through the machine. This feed is moved based on the dial which is located in different place in Juki MO644D and MO654DE.
This dial will adjust the ratio of speed between the front and rear set of feed dogs. In the original setting, this ratio is usually 1 which mean they are moving at the same speed but to give the user a wide option, both of these serger machines are going to let you set them between 0.7 and 2.0. In our opinion, the issue here is 644D dial placement here can be a good factor to decide your option since most people are more comfortable with right hand adjustment just like in 654DE.
Juki MO644D and MO654DE Stitch Length
Besides those useful features Juki MO644D and MO654DE also have stitch length adjustment knob that is placed inside the door and the other placed on the right side. This feature is used when sewing different weight fabrics since each material may need a different adjustment as well. The average stitch length is commonly 3 mm or about 9 stitches per inch but if you are using delicate fabric, it is better to tone down those adjustment that will give more suitable stitch.
Juki MO644D and MO654DE Speed
In addition to those useful capabilities, Juki MO644D and MO654DE are also a fast machine working with a quick motor to help you finish that project even faster and let you to start the other or take a moment to find an inspiration. What we love the most is they are even capable of sewing few layers of fabrics at once such as with fleece or upholstery fabrics with no problem, but we recommend you to not stack leather since they seem to not able to deal with those.
Juki MO644D and MO654DE Additional Features
For those who work on a dim environment or have a dim workspace at night, there is a light bulb here to help you see better but the quality is not dependable so you may still need additional lighting. On the accessories side, both of them are coming with many tools in the package including multi-purpose presser foot, 2/3 thread converter, spool nets, spool caps, lint brush, tweezers, needle threader, extra needle, extra lower blade, a bag to keep your tools and many more.
Comparison
Now, let's compare Juki MO644D with MO654DE. As you may already guess, there is no prominent difference here that separate both machines afar since the only difference we see here is the placement of their differential feed and stitch length that are placed more conveniently in MO654DE than in MO644D.
Juki MO644D vs MO654DE

- 2/3/4 Thread serger with automatic rolled hem
- Color coded threading breakaway looper adjustment for stitch length and differential feed
- Sews light to heavy weight fabric. Max. Stitch Length- 4mm
- Safety Switch machine will not run when swing cover is open
Conclusion
All in all, both of them can be a good option for anyone who are currently looking for a serger machine to help their work with an easy to use color-codes threading. However, if you are looking for the machine with a more convenient controls, MO654DE is the option to go but if you are not bothered by the control placement on MO644D, this model is a more affordable option with the same capabilities.