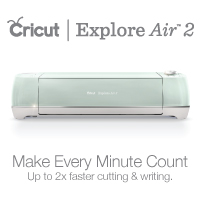 There are so many options out there when you are looking for a Heavy Duty Sewing Machine and unfortunately not all of them are reliable enough to be called like that since only some of them are really dependable to handle all of those heavy loads. In today Janome HD3000 vs 1000 article, we are going to give you information regarding these two products and what you can expect from them, so you can pick which one will suit your preference better.
In this article, we are going to give you information about:
– What are Janome HD3000 and HD1000
– What Janome HD3000 and HD1000 Look Like
– What Janome HD3000 and HD1000 can offer to you
– Janome HD3000 vs HD1000
About Janome HD3000
Janome HD3000 is a popular Heavy Duty sewing machine that you can pick to help you with your sewing works. The machine is intended for professional or for those with a wide range of material used in their project. Just like what you can expect from a serious machine, it doesn't built to look fancy or comes with all the convenience features like in computerized machines. It only includes all the main function as well as power to handle the job.
Janome HD3000 Design
From the outside Janome HD 3000 looks like any sewing machine with a simple straightforward design. The material used to build the machine is plastic to make it light enough while all the inside components are metal. At the top of the unit, there is an on board tutorial panel that you can flip open and close conveniently. The product measures at 19 x 10 x 14.7 and weigh around 23.2 pounds. Similar like many sewing machines out there, it also has some accessories comes with the unit.
Janome HD 3000 Features
When talking about a Heavy Duty machine, one of the most important thing is the power. Janome HD 3000 operates with 1.0 amp motor which makes it powerful enough to stitch multiple fabric such as 3-4 layers of denim without slowing down or bunching. This amount of power is great if you are often dealing with tough materials like leather, denim or canvas. Even though, this is not a feature rich machine, the company make sure it put all the essentials here.
It comes with 19 decorative and utility stitches, 1-step buttonhole, 5 piece dog, extra high presser foot lift, drop feed, reverse stitch button, push-pull bobbin winder, stitch selection dial, foot pressure adjustment, and horizontal, full rotary hook bobbin system. You can use the five-piece feed dog to make the fabric moving slowly as you are working on it to prevent bunching or even do multiple layers of quilting and batting. With the stitches listed along the front of the machine, you can make a quick selection and changing the stitch.
It has automatic needle threader, so you don't have to strain your eyes anymore. The presser foot is also easy to adjust by simply turning the dial into your desired position. As it has been mentioned earlier, your Janome HD 3000 comes with numerous accessories including a hard case, ultra glide foot, 2 packs of leather needles, a pack of universal needles, bobbins, blind hem "G" foot, rolled gem "D" foot, zipper "E" foot, overedge "C" foot, and buttonhole "B" foot as well as numerous other tools.
About Janome HD 1000
Janome HD1000 is a mechanical sewing machine. The unit is very popular among sewers who are looking for a Heavy Duty machine that can handle all the work loads they are going to throw at it. The machine is also said to be very easy to use, so even new users or those with less experience can operate it with ease. Since it is a Heavy Duty model, it can handle a lot of tough materials but you shouldn't expect some modern features here because it only comes with the basic capabilities.
Janome HD1000 Design
From the outside, Janome HD1000 looks like a machine that was produced in 1970s with the very simple design. You can't find those features in modern machines like LCD or numerous buttons here. The body is built with heavy duty aluminum construction, which making it more suitable for those who are dealing with wider range of fabrics and sewing types. The item measures at 18.5 x 8.6 x 15.1 inches and weigh around 22.1 pounds. There are two dials at the body; one for stitch length and the other for stitch type.
Janome HD1000 Features
Just like HD 3000, Janome HD1000 also operates with 1.0 amp motor that power its main functionality and let beginner grow into the machine as they also improve the skills and confidence. Even though it doesn't come packed with all the features available in nowadays machine, it still has all the essential you will need to do the work load. Utilizing knobs, the controls are easy to use even for novice users. For other similar machines, go check our article on Singer 4452 vs 4411 here.
These knobs use reverse switch and just see the diagram that runs across the top of the machine to decide which you are picking. There are also a built-in needle threader, a thread cutter, and adjustment dial. Coming with the unit, Janome HD1000 has 14 utility stitches, 1 four-step buttonhole, free arm, push-pull bobbin winding, snap or presser feet, drop feed, lay-in manual tension control, front loading hook bobbin, 5mm max stitch width, and max stitch length.
Comparison
Now, let's compare Janome HD 3000 with Janome HD 1000. First is the build material because HD 3000 is made with plastic while HD1000 is made with aluminum body, in weigh the plastic is slightly heavier than the later. From the stitch, HD 3000 comes with 19 decorative and utility stitches while HD1000 only has 14 stitches. Another difference is the dial location because HD 3000 placed them at the side of the machine and HD1000 placed them at the front.
Janome HD3000 vs HD1000

- 18 Stitches, One-step buttonhole
- Built-in needle threader, Snap-on presser feet
- Push-pull bobbin winder, Extra high presser foot left
- Heavy duty aluminum body construction
- Concealed Zipper Foot, 10 Pack Bobbins, Size 12 Needles
- 15 stitches and a four-step buttonhole
Conclusion
All in all, the decision is all yours to make. In our opinion, you should choose them based on what you need because the one that understand you the most is yourself. From the capabilities, both are similar but we can see HD 3000 being the better version of HD 1000 with the additional stitch choices and it is also more expensive. If you think 14 stitches is enough, we will highly recommend you HD 1000 with similar performance, aluminum body as well as being less expensive.