Cricut Maker vs Brother ScanNCut 2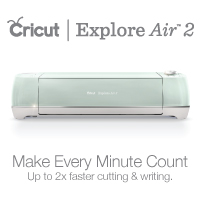 People can have various different hobbies and recently, DIY is one of the most popular activities many people started to get familiar with. For those who love crafting and making unique items based on their interest, Cricut Maker vs Brother ScanNCut 2 are two useful vinyl cutter to consider because they will ease your effort and makes everything more convenient. If you are also eyeing these models, see what they can offer and pick which machine will fit your preference the most.
Cricut Maker vs Brother ScanNCut 2
In this article, we are going to give you information about:
– What is Vinyl Cutter and Do I Need One
– What are Cricut Maker and Brother ScanNCut 2
– What Cricut Maker and Brother ScanNCut 2 Look Like
– How are the Blade in Cricut Maker and Brother ScanNCut 2
– What else Cricut Maker and Brother ScanNCut 2 can offer
– What Connectivity Available in Cricut Maker and Brother ScanNCut
– Cricut Maker Vs Brother ScanNCut 2
Vinyl Cutter
Most of us must have some activities we enjoy doing or called as a hobby, whether it is just watching movies, listening to music, reading books, cleaning up, and various other hobbies that we often see people enjoy. Among those activities, we may see some people love to create things with their creativity or crafting which can be done in different object and using different materials. We can do all of them manually with traditional tools but as technology advanced, people want to be more convenient as well.
Technology indeed makes life easier because it cuts the effort and time to do something, including when you want to create pieces and one of the most popular machines we have today to ease the job is a vinyl cutter. For those who are not familiar with what a vinyl cutter is, this machine is technically another version of printer but instead of printing document/image, it cuts the designed you have uploaded from a computer or smart device like tablet and smartphone.
While seemingly like a new invention, this tool actually have been around since 1888 but in far simpler or traditional form since at that time the machine is designed to cut through fabric and mounted onto a motor which then put on a platform that serves a function of cutting base. While we call the machine as vinyl cutter, it is not the only material they can work with and this is why we call it a very versatile tool to have around both in a professional workshop and in hobbyist house.
For example, we can print a design whether it is self-made or downloaded from a collection and cut them in the machine then use it for various purposes like creating pattern on a finished products such as bag or hat. If you are into stickers, uniquely designed based on what you like or interest in, a vinyl cutter will do the meticulous cutting for you, quickly, and effectively. For those who love customizing clothing for personal use or professional, a vinyl cutter can cut design into iron on transfers as well.
There might be tons of vinyl cutter machine out there and they might offer different features or seemingly different features yet, in general they are operating in the same manner; a computer system utilizing a small blade to follow certain pattern commanded by a computer. Like a printer, there will be a material feed in which we have to put the material in and once the machine do its process, the excess material will be dispensed along with the result.
About Cricut Maker and Brother ScanNCut 2
If you feel like the machine will benefit the crafting process or at least provide some convenient latter then getting one will be a great idea because not only they will cut your time on executing a project but also the amount of effort we have to spend. However, since there are lots of them you may want to check each of the option first because not all will deliver the same level of usefulness depending on what do you need for them such as an ability to cut thick fabric.
When it comes to vinyl cutter or die cutting machine, we have various reliable companies to look from and two of them are Cricut and Brother. We are sure most people who have been with the hobby for quite some time will be familiar with these two brands because they are like the friend of every DIY or crafting enthusiast thanks to their capable machines and continuous evolving features. Cricut especially change their flagship every now and then to follow with the market's demand, the same with Brother.
| | Cricut Maker | Brother ScanNCut 2 |
| --- | --- | --- |
| | | |
| Product Dimensions | 22.6 x 7.1 x 6.2 inches | 22.9 x 10.5 x 10.9 inches |
| Best Offer | click here | click here |
They also carry few machines in the catalogue and have new model every few years but today, Cricut Maker and Brother ScanNCut 2 are among their newest version to offer with new capabilities and of course more convenient to come. Starting with the former, this new machine is said to be even more powerful than its predecessor Explore Air that you can check on our Cricut Explore Air Vs Silhouette Cameo as well as using a new blade which is intended to cut a thicker fabric.
This machine has been around since 2017 and continue being one of the most popular or loved vinyl cutters we have today not without a reason because if what you want is versatility from thin and fragile fabric to a thicker durable material then Cricut Maker is designed exactly for the application. As for Brother ScanNCut 2, as the name suggests, this machine is boasting the ability to scan your design then cut it thus, everything you can draw, this machine will do the cutting for you.
Cricut Maker and Brother ScanNCut 2 Design
If you never have a vinyl cutter before, both of Cricut Maker and Brother ScanNCut 2 are going to look like any printer out there, especially those with the traditional non-reusable cartridge because they are going to appear like one. The housing is plastic and depending on the availability, some machines may have more than one shade or fashion to choose like the Champagne Cricut we have above. Comparing the size, they are measured at 22.6 x 7.1 x 6.2 and 22.9 x 10.9 x 10.5 inches.
As you can see from the sample picture above, they have an opening at the front covered with a panel in which will reveal the cutting room when you opened it. Similar to a printer with their ink, there is a cutting blade inside the housing and it will move with the clasp that we can replace when needed. These feeding panel will equally accept the 12 x 12 mat from each machines and for control, we have a simple buttons on Cricut and touch sensitive LCD screen in Brother version.
Cricut Maker and Brother ScanNCut 2 Blade
When looking for a vinyl cutter, one of the most important things to consider is their blade and this is because they will do the work for you and we need them to be reliable enough to handle various materials from the thin and fragile ones to those on the thicker spectrum. Cricut Maker and Brother ScanNCut 2 are using a reliable German carbide blade which are similar to each other, boasting Japanese design and this type is commonly used for cutting materials like paper, vinyl, fabric, etc.
Companies usually don't pack many blades with their machine and Cricut Maker and Brother ScanNCut 2 are the same but they can use various blades or accessories we can purchase separately. Cricut have the popular Knife Blade which is used to cut thicker material and we can install them just fine in the machine to handle fabric or thicker materials up to 2.4mm. On the other hand, Brother has Deep Cut Blade that is meant to be used to cut felt and fabrics up to 2mm thick.
Cricut Maker and Brother ScanNCut 2 Features
Moving to the features side, this is probably what set these two apart for most users because Brother ScanNCut 2 is boasting the ability to scan your design as well which mean this machine is useful as a standalone without needing a computer to receive the file. In addition, this machine also suitable with an embossing kit from the brand to allow users do both region and line embossing. As for Cricut, this machine has as useful feature as well a print and cut.
This mechanism lets you print a design in your printer then feed them into the machine to cut and if you wonder how the machine could detect the design or pattern, it is because the printed design has guides in it while the machine has enhanced sensor which now is capable to cut colored and patterned cardstock.
Cricut Maker and Brother ScanNCut 2 Connectivity
The last part we want to mention is their convenience and connectivity because Cricut Maker and Brother ScanNCut 2 are similarly convenient but not exactly the same as well. Cricut need another device to work with even with the print and cut feature but this machine has Bluetooth for wireless connectivity. Brother on the other hand use USB cable to connect with PC but since it has its own computer and memory, we can use the machine without additional device as well.
Conclusion
These die cutting or vinyl cutters are a very reliable option for anyone who wants to ease the job and cut the working time on a project but also offer different convenient and the most prominent is Brother ScanNCut 2 will allow you to use the machine as a standalone tool thanks to its scanning capability and computer to work with. Cricut Maker need a printer to perform the do the cutting without computer/smart device but it has suitable blade that can handle slightly thicker material.
Cricut Maker vs Brother ScanNCut 2
- Cricut Maker gives you the freedom to make everything from paper crafts, iron-ons, and vinyl decals to sewing projects, leather crafts, and balsa models
- Expandable suite of tools. With its powerful blades, pens, and scoring tool, Cricut Maker grows with you as you learn each new craft
- New Rotary Blade. With its gliding, rolling action, this blade cuts through virtually any fabric quickly and accurately – without backing material
- Large 4.85" Non-Glare Color LCD Touch Screen
- 300 DPI Built-in Scanner w/ RGB Recognition
- 12" x 12" Scanning Area
Conclusion
There is no bad option between these machines for they are an equally nice option to have. Brother is convenient and Cricut is simple to use but, if you are going to need a huge support from the community, we will recommend Cricut Maker because this machine has a huge fanbase to help you with anything related to the machine and more.