Cricut Cuttlebug vs Sizzix Sidekick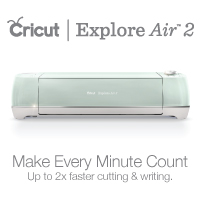 Diet cutting machine is very useful to ease your job when having to cut materials and using them to decorate those projects you have been thinking about this whole time. Automatic machine is nice but there are manuals as well for budget users like the Cricut Cuttlebug vs Sizzix Sidekick. Both of them are very affordable but still useful for die cutting and embossing but slightly different as well and before you get one of them, see which model will be the best option below.
In this article, we are going to give you information about:
– Which Machine Fit you the Most
– What are Cricut Cuttlebug and Sizzix Sidekick
– What Cricut Cuttlebug and Sizzix Sidekick Look Like
– What are the Cutting Measurement of Cricut Cuttlebug and Sizzix Sidekick
– What else Cricut Cuttlebug and Sizzix Sidekick can offer
– What Come in Cricut Cuttlebug and Sizzix Sidekick Box
– Cricut Cuttlebug Vs Sizzix Sidekick
Die Cutting Machine
Since when crafting becomes such an outdated hobbies because this is one of the most versatile and interesting activities you can do in your free time or commit if creativity is running in your blood. With the popularity of DIY, crafting is now a very well-known activities to not only create art but also be productive and put our creative mind to work especially for those whose daily job is not related to their hobbies. It is fun, easily accessed by almost anyone, as well as useful at certain times.
Creating items is great because we have this sense of achievement and seeing the results are as good as how we want them to be is pleasurable to put our mind at a good mood. There are various ways to create art and crafting is one of them. Just like any other hobbies and activities, it requires time and dedication but mostly patience since it needs skill, especially when it comes to creating designs with great details and executing the plan.
To ease you when doing all of these steps, we also need a reliable tools and machine to work with and one of the most versatile for anyone who is working with weak and thin material is a die cutting machine. We are sure most people are familiar with this tool as well because they are very popular but nowadays, it seems the more high-technology and convenient digital machines like Cricut Maker vs Brother ScanNCut 2 are more popular yet, if you don't want to spend much, the manual version can be a great option as well.
For those who are not familiar with the machine or term yet, this machine's function is to help any crafters or users out there to cut certain materials based on a design which mean we don't have to do them manually anymore. We indeed can use a sharp, pointy craft knife but it is inconvenient and will take extra patience as well as skill, especially with more complicated and small design. With a die cutting machine whether it is manual or electric, the process is done in one go.
They are available in both electric and manual in which the former is great for those with heavier load or anyone who is in the market with more budget. Many of us leave the manual option behind but it is actually still useful to be your sidekick or backup in case there is a design that you want to be cut quickly without having to use a software. For those with wider design wishes and heavier load however, manual machine is not a wise option.
| | Cricut Cuttlebug | Sizzix Sidekick |
| --- | --- | --- |
| | | |
| Product Dimensions | 14.4 x 7.2 x 12 inches | 7.8 x 3.5 x 4.8 inches |
| Shipping Weight | 11.4 pounds | 2.65 pounds |
| | click here | click here |
About Cricut Cuttlebug and Sizzix Sidekick
If you have decided to go with either of these cutting machine, now is the time to shop for one because there will be so many options out there and it is always best to fit the machine with the type of application or need we are doing at the workshop. If you already have the electric machine and want another die cutting tool just for a backup or to conveniently cut the design from a design you have been collecting then, a manual machine will be a nice choice.
Among those many brands in the market, Cricut and Sizzix are two reliable options to go because they are trusted with good quality products and another reason why we love their die cutting is the price range itself for they are very affordable as well. Both of them are well-known when it comes to die cutting machine but the former is more popular with their electric tools while the latter is offering a wide array of manual die cutting machines.
If you like the way die cutting machine creates the final design using a solid cutter that you have been collecting, Cricut Cuttlebug and Sizzix Sidekick are two ideal models to consider. Both of these manual machines are equally reliable because they are delivering a nice performance and can create almost any design as long as you have the plate or die cut ready. Besides cutting papers, these machines are also useful to do embossing which is great if you love making personalized cards.
In general these manual die cutting machines are very much similar to each other because what you need to operate and how the cutter work are the same. They are using a roller wheel to move the plate in between the two surface and the pressure of these plates together with the die cutting will instantly cut the material for example a single layer of crepe paper. Since they are manual, we also need to put more effort when rolling the machine, making them not convenient for heavier load.
Cricut Cuttlebug and Sizzix Sidekick Design
Just like any other manual die cutting machines, Cricut Cuttlebug and Sizzix Sidekick are coming with similar design which means the parts are all the same with a small main body and a rotating handle on the side. The shape however are different and in a glance those who never use one might mistook them as an ice shaver due to the identical feature. Sidekick is square-ish, mostly made from thick or durable plastic and very compact by being measured only at 7.7 x 4.7 x 3.5 inches weighing at 2 lbs.
The Cricut Cuttlebug on the other hand is looking much prettier because it appears like a small handbag that we used to own or maybe some of you still have them in the back of the wardrobe. It is very cute and similarly still being made from a hardened plastic which seems very durable. It has a handle on top which makes it convenient if you need to carry the unit around or moving from one table to another. It is also compact by being measured at 14.4 x 7.2 x 12 inches to not take much space in your workshop.
Cricut Cuttlebug and Sizzix Sidekick Cutting Width
The first thing you may want to know when looking for a die cutting machine is the size of the opening/feed itself because this feature will decide how wide the design can be cut using the tool and in this side, Cricut is better because this model will let you slide a tray or plate as wide as 5.8-inch which making this cutter ideal if you want to make or using a wider paper. On the other hand, the Sidekick is very narrow in comparison only at 3-inch.
This machine can only handle small cards and envelope as well as narrower design because the width is comparably smaller yet, as for the length, it can go as long as the tray but the one coming in the box is measured at 4.5-inch long. As for Cuttlebug, the plate length coming with the machine is 7-inch type but we can use any length as long as the width fit. In addition to the die cutting function, both of them are also capable of embossing.
There will be a set of embosser in the box so then we can use them right away and similarly, these design are following the width of each machines so in comparison we can do bigger emboss for example a wedding invitation card with Cuttlebug compared to Sidekick.
Cricut Cuttlebug and Sizzix Sidekick Feature
As for the additional features, there is nothing special about Cricut Cuttlebug and Sizzix Sidekick because they are a manual machines but there is one interesting and useful features in these machines and it is how they can stick to your table. With Cricut, there are two panels enclosing the feeding window and we can push it down to make the cutter stay on top of the table while being used. Similarly, Sizzix has a small lever on one side that we can rotate to stick the cutter on your table.
Cricut Cuttlebug and Sizzix Sidekick Accessories
The last thing we want to talk about is the accessories or package because in our opinion this is important to let user get an easy start and with Cuttlebug, we are getting the machine, A spacer, two B spacer cutting pads, a 5×7 flower embossing folder, as well as the instruction booklet. Sidekick on the other hand is packed with a pair of cutting pads, one embossing pad, six framelits dies, two small textured impressions embossing folders, seven stamps, and an instruction booklet.
Comparison
Cricut Cuttlebug and Sizzix Sidekick are two ideal choices for those who want to be creative and loves crafting especially making personalized cards. What set them apart the most is their machine width itself because as it has been mentioned earlier, Cuttlebug has a wider opening which means we can fit larger die cutting design together with the paper as well. Both of them can stick to a table but Cricut use the two windows to activate the suction while Sizzix is using vacuum seal through a small lever on one of its sides.
Cricut Cuttlebug vs Sizzix Sidekick
- Cricut Cuttlebug accepts the dies you already own
- Cricut Cuttlebug loves the materials you love, freeing you to cut and emboss from a wide range of crafting materials.
- Compact fold-n-store profile allows storage in less space than other leading machines
- Die-cuts and embosses a single sheet of paper or cardstock up to 2 1/2" (6.35 cm) wide. Compatible with the Thinlits and Framelits dies and small-sized Textured Impressions Embossing Folders up to 2 1/2" (6.35 cm) wide.
- The Sidekick Machine measures approximately 19.7 x 8.9 x 12.1 cm (7 3/4" x 4 3/4" x 3 1/2") and weighs 907g (2 lbs.).
- Comes with 1 Sidekick Machine, 1 Pair of Aqua Sidekick Cutting Pads, 1 Embossing Pad, 6 Framelits dies, 2 Thinlits dies, 2 small Textured Impressions Embossing Folders, 7 Stamps, 1 Instruction Booklet. 1 year limited warranty. Register your machine for 2 additional years on the Sizzix website.
Conclusion
All in all the decision is all yours to make because not all of us have the same preferences but in comparison, we do like Cricut Cuttlebug better because it can handle larger paper to decorate more types of cards.