Brother SQ9185 vs CS6000i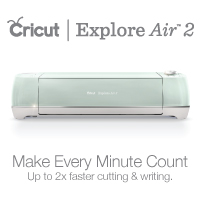 If your hobby is sewing, then this article is very suitable for you. Nowadays, sewing is not only for pro only. Even if we have it as a hobby, we can do it correctly, greatly, and even in an excited manner. With all the technology around us, now we can choose any sewing or circuit machine we would prefer to have. Sewing is not only about making clothes but another thing as well. It can be a specific area like kebaya, emblem, accessories, kitchen towels, and everything. Sewing develops aligning to fashion trends. 
Back then, we're all focusing on the same style. We're tied up with limited fashion and almost everyone is all following the same term. People can't express themselves. That's why sewing is only popular among experts. But now, fashion is transforming and changing rapidly through time. We can have different styles almost every day. We can say fashion is not limitless and everyone can have their preference. 
Talking about sewing as a hobby, there is a lot of sewing or circuit sewing for self-satisfaction at home. One famous brand out of all we want to talk about in this article is Brother. Brother is USA brands who specialize in printing products i.e., printers, mobile printer and labelers, scanners, fax machine, industrial sewing and embroidery, and many others. In this article, we're going to take a look at the main features of Its products. How Brother SQ9185 compares to Brother CS6000I. 
Main Features 
Unlike other products, most people do not think about style when it comes to buying a sewing machine. The very first thing they need to check is the main features. Therefore we would like to compare Brother SQ9185 and Brother CS6000I in terms of their features. Read also: Brother CS6000i Vs Singer 4423.
Brother SQ9185 is a computerized sewing and quilting machine. It has a built-in sewing font and a wide table which come as its highlighted attractiveness. Brother SQ9185 is equipped with 130 built-in stitches and 8 one-step buttonholes so you don't need to worry about having a great skill of sewing. You can read the manual and learn how quickly. It also has 10 included accessory feet and an automatic needle threading system.
| | Brother SQ9185 | Brother CS6000i |
| --- | --- | --- |
| | | |
| Product Dimensions | 7.38 x 17.25 x 13.75 inches | 16 x 6.7 x 11.4 inches |
| Shipping Weight | 17.8 pounds | 13 pounds |
| | click here | click here |
Through this product, Brother thinks about their customer in a user manual way. Therefore, Brother SQ9185 is completed with a large backlit LCD so you can still view it easily in low light. It has a bright Lit LED work area, an advanced and easy needle threading system, speed control and start button, needle position button, super easy bobbin winding system, and 1 sewing font. We can see that the user does not need to think extra hard to just fulfill their sewing needs or hobby. Brother solve in the tools part and you just need to focus on what you're going to make.
Brother SQ9185 also has quick reference stitches guides and reinforcement/reverse stitches. So, It becomes handier for your newbie journey. The stitch length for this machine is 5mm and the width is 7mm. If you're going to buy this Brother SQ9185, you can get an accessory bag with a needle set, twin needle, ballpoint needle, seam ripper, cleaning brush, and even instructional DVD to operational manual. It is almost a starter pack in one package along with the machine itself. The warranty for this machine is 25 years. It proves the quality and is recommended for you.
On the other hand, we can look down on the Brother CS6000I because It contains a bunch of great features in it as well. If Brother SQ9185 has 130-Stitch, this one has 60 stitches. They are all the same computerized sewing machine but this one is simpler. It has 7 one-step buttonholes, 9 included accessory feet, and an automatic threading system. The amount of it is smaller than what Brother SQ9185 has but the same in a way of the features.
The highlight of this machine is an affordable area. We can talk about it later in the below section.  Brother CS6000I has a built-in free arm for sewing cuffs and sleeves, we can say this is the point. It also has an LCD, bobbin winding system, and brightly lit LED work area. What makes it different is the electronic variable control and an oversized wide table for large projects. The design is not as lux as Brother S19185 but has enough compact features you need with an affordable budget. Brother also offers a 25-year warranty with a more simple additional kit along with the product than Brother SQ9185 after purchasing. 
Brother SQ9185 vs CS6000i
- 185 Built in Stitches, Including 8 - Styles of 1 step Auto size Buttonholes and Alpha Numeric Stitches
- Large Backlit LCD Display with Simple Push button Stitch Selection
- Brightly Lit LED Work Area
Advanced Easy Needle Threading System
- Automatic needle threader and drop-in top bobbin: This sewing and quilting machine includes an automatic needle threader that perfectly pushes thread through the needle and a convenient, jam resistant drop-in top bobbin
- Included accessories: The CS6000i includes a hard protective case, wide table, 10 sewing feet, needle set including twin needle, 3 bobbins and more
- LCD Screen: Easily select your stitches with the touch of a button and view your selections on the LCD display
- 25 Year limited warranty: The CS6000i is backed by a 25 Year limited warranty with free technical support for the life of the product
Price 
Now that we know that all the main features of the products, we need to consider their price to consider which one is better. Brother SQ9185 costs $127.00 or about 1.8 million IDR. This price is way cheaper than Brother CS6000i, which costs $179.99 or about 2.6 million IDR. Therefore Brother SQ9185 is actually better than Brother CS6000i. Unfortunately, products in most of the dealers are already out of stock including online stores.