Brother ScanNCut Vs Cameo 4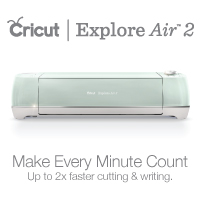 Vinyl cutter is very useful and overall just convenient because we don't have to cut the material manually using a blade or scissors. There are also plenty of machines to choose from such as the Brother ScanNCut Vs Cameo 4 that are not only easy to use but are also reliable and coming with some useful features to help with the application. If you wonder which of the two will be the better option, see below about what they can offer and which match you the best.
In this article, we are going to give you information about:
What is Vinyl Cutter Machine
What are Brother ScanNCut and Cameo 4
How are the Design of Brother ScanNCut and Cameo 4
How are the Cutting Force of Brother ScanNCut and Cameo 4
How Many Tools Brother ScanNCut and Cameo 4 Can Use
What else Brother ScanNCut and Cameo 4 can offer
Brother ScanNCut Vs Cameo 4
Vinyl Cutter
Our technology is amazing because we have so many new essential devices in our everyday life from the invention of the internet itself to how our smartphones are getting smarter today. There are even some devices or machines with function that are quite important for your everyday task whether it is just a hobby or something to make money out of. One of them is vinyl cutters, especially for hobbyists who seem to always have to shape a sheet of materials for their projects.
Many may not be aware of the machine since they were only used in large scale manufacturing facilities but the mechanism and technology stay the same and fact is that not only companies need them but us as well as a hobbyist. They are not expensive since many have become cheaper with new models coming into the collection and in general they are very easy to use, making either young enthusiasts or experienced users can get used to the machine in no time.
For those who are still not familiar with a vinyl cutter, they are very similar to a printer and most of them are looking like one as well so some may mistake them for a regular paper printer in a glance. Usually vinyl cutters have a plastic housing and a rectangle shape with an opening at the front to load the material. They are working in a similar manner to paper printers too since you will need to load the paper and let the machine roll to work on the surface.
There is a software that accompanies your machine and depending on the brand, they may work with other third-party designers or printing software as well. The software will send command to the machine based on the design you have chosen, just like when printing a document or picture. What's different is instead of using a cartridge which contains ink to color the paper, a vinyl cutter has small blades that trace the paper to follow the design of your choice.
| | Brother ScanNCut | Cameo 4 |
| --- | --- | --- |
| | | |
| Product Dimensions | 8.4 x 20.9 x 6.8 inches | 7.87 x 22.44 x 6.69 inches |
| Shipping Weight | 1 pounds | 13.7 pounds |
| | click here | click here |
After the machine is done, your paper or material will be ejected from the roller and we can start working with the finished design. Besides cutting, vinyl cutters also draw and here is what makes them almost identical to printers but much simpler as well since instead of coloring they are only tracing the design with a pen. In some machines the clasp can hold two attachments either blade or pen depending on their capacity but few models have two clasp for faster workflow.
About Brother ScanNCut and Cameo 4
If you are here then we assume you are also looking for a new vinyl cutter which is getting more accessible for the mass market, especially amidst pandemic like now when people want to fill their free time at home but also don't want to get bored and be productive. Vinyl cutters are very easy to use and if you have a printer then they will be just as simple to work with. They are also useful for people who want to try other materials to work with.
Unlike paper printers, there are not that many to choose from when you go to shop for a vinyl cutter so usually we are already familiar with some of the brands. Many hobbyists choose Brother and Silhouette as their partner when working on projects. These brands are pretty well-known and often the go-to for their high-quality machines. They also carry several vinyl cutters for you to choose and compare, depending on what type of cutting and what you want to achieve with the machine.
Some of their most capable machines are Brother ScanNCut and Cameo 4 which are very popular among hobbyists or anyone who often have to cut a thin sheet of material such as paper to incorporate in their project. Being popular means they are good enough for many users and besides the reliable cutting performance, these machines are also equipped with convenient features in which not all vinyl cutters are coming with. In general they are equally capable with some differences to set apart.
We are sure most can already guess what Brother ScanNCut are offering and as the name suggests, yes they are going to scan and cut your design or material. This machine is marketed as a one-stop-shop machine which can do everything from drawing to cutting the design and it is also suitable for fair or trade-shows. On the other hand the Cameo 4 is more of a home-use machine for all it can offer yet, it has the potential to actually be the better option as well.
Brother ScanNCut and Cameo 4 Design
Before checking what Brother ScanNCut and Cameo 4 can offer. As you can see, they are very similar to most printers out there with a plastic housing and an opening at the front. Side by side they are not far different from the dimension aspect with Brother at 10.2 by 23 by 10.5 inches compared to Silhouette at 22.4 by 7.6 by 6.6 inches. For the capacity, they are the same and out of the box you can cut 12 by 12 mm while with another mat you can increase up to 12 by 24mm.
In ScanNCut or ScanNCut 2 CM350E, there is a small display at the top of the machine and this is touch sensitive so that we can navigate with a stylus included in the box. The size is about the same to older iPhones while the Cameo 4 has a touch button to navigate the machine but there is no display here hence everything is done from your other smart device. On the connectivity you can use USB directly from PC or laptop and Wi-Fi for Brother or Bluetooth for Cameo 4. Read also: Silhouette Curio Vs Cameo 4 here.
Brother ScanNCut and Cameo 4 Cutting Force
Now for the most important part, since Brother ScanNCut and Cameo 4 are cutting machine, what you may want to note is their cutting force because this will decide how reliable their cutting ability is and in this part the Brother can only provide a 350grams of pressure which is actually what you often find in similar cutting machines yet, the Cameo comes with much more force at up to 5000 grams or 5kg and this is what makes this model a great option for a varying material.
In addition the height clearance or space in between the roller to load material is also different with Brother at 2mm and Silhouette at 3mm. The 2mm seems like the industry standard but then again, not all of us will be working with the same type of material and if you often need to cut thicker sheets of paper or even wood, the latter provides not only the power but also the space to put the material.
Brother ScanNCut and Cameo 4 Clasp
Moving to the next important part for a cutting machine, we want to look at the cartridge because Brother ScanNCut and Cameo 4 are also different. The ScanNCut can only hold one tool at once as it only has one clasp for either blade or pen while on the other hand the Cameo 4 already carries two clasp for each of them. If you have the older Cricut Maker, then this machine is very similar to the competitor and personally we love it for the convenience.
Brother ScanNCut and Cameo 4 Feature
We also want to talk about the feature that you can find in both of these cutters and for Brother, the scanning function is probably the biggest selling of this machine since it can take your design and then cut it altogether right on the machine itself using the display it has. On the other hand the Cameo 4 can do similar functions but is in a different manner since it doesn't have a built-in scanner so the method for you to capture the design is by using the smartphone's camera.
There is a PixScan mat where you have to put the design on since it has the coordinates for the software to recognize. Load the image to your software and then send it to the machine so in general you have to complete more processes to achieve the same result.
Brother ScanNCut Vs Cameo 4
These machines are good options for many hobbyists such as crafters, quilters, or sewers and mix media artists. The main difference in our opinion is the stronger cutting force of Cameo 4 which is making the machine can handle thicker or sturdier material such as leather and metal. The next difference is on the clasp as Brother only can carry one tool at once while the latter can hold two. But, in terms of convenience for scan and cutting, the ScanNCut is faster to work with.
- CREATE RIGHT OUT OF THE BOX: The CM350E electronic cutting machine gives you the option to work directly on your machine with the 631 built-in designs and easy-to-use editing tools on the 4.85" touchscreen LCD display . No PC or mobile device required
- SCAN DRAWINGS: The 300dpi built in scanner allows you to scan your drawing to convert it to a one-of-a-kind cut file, directly cut printed stickers, and precisely place designs without counting blocks
- STUNNING DIY PROJECTS: Craft with 631 built-in designs, including 100 quilt designs and 7 lettering fonts. Add your own SVG design files and additional free patterns via a free CanvasWorkspace account using the USB port and wireless capability
- CUTS UP TO 2 millimeter THICKNESS: The Brother Home Electronic Cutting Machine effortlessly cuts materials up to 2 millimeter thick such as paper, vinyl, fabric and foam
- The silhouette Cameo 4 is the evolution in desktop cutting. The sleek Backlit touch panel lets you load, unload, and pause your projects in style. Conveniently stored in the machine's compact pull-out drawer is a new built in roll feeder for quickly cutting vinyl and heat transfer material directly from a roll. On the back of the Cameo 4 You will find a built in cross cutter allowing for a clean straight edge cut on your vinyl roll for your next project.
- The Cameo unique dual carriage allows for tool Type detection. The machine's ultra-smart system uses tool sensor technology that detects what tool you are using which then triggers the silhouette Studio software to adjust cut settings automatically.
- The Cameo 4 stands apart from previous models with the new dual motor system, which allows you to cut in two distinct ways. Carriage one provides the Cameo 4 with unparalleled speed. It is operated from a solenoid motor that gives makers smooth and intricate cuts. Cameo 4 can cut or sketch up to 3x faster than previous models without sacrificing accuracy. Carriage two is operated by an entirely different style of motor that allows for unprecedented power.
- The Cameo 4 carriage 2 boasts additional cutting force! With the increased downforce of the Cameo 4, we now offer a new rotary and Kraft blade (Sold separately) that have been specifically designed to operate with the Cameo smart tangential technology. With smart tangential technology the Cameo 4 cuts thicker material without sacrificing quality with each cut. The Cameo 4 offers true mat-less cutting which allows cutting cardstock, paper, and other materials without using a mat.
Conclusion
You should pick the one that fits you the most since not all of us have the same activity and typical application. Personally we prefer the Cameo 4 since it has a more powerful force to handle a wider range of material but for those only working with paper and fabric, the Brother ScanNCut is also a great choice.