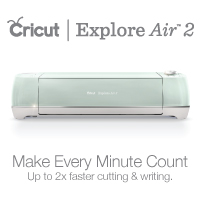 Brother is one of the most popular sewing machines and electronic equipment manufacturer in the market and they are also trusted with a good quality for those who look for a machine to ease their daily projects. If you love to add some more detail on your work, Brother PE500 vs. PE525 can be a great options to go. These embroidery machines are very similar to each other with the same capabilities, so before purchasing go check our article below to see what they can offer.
In this article, we are going to give you information about:
– Why using an Embroidery Machine
– What are Brother PE500 and PE525
– What Brother PE500 and PE525 Look Like
– What are the Embroidery Size of Brother PE500 and PE525
– How many Designs offered by Brother PE500 and PE525
– What else Brother PE500 and PE525 can offer to you
– What Accessories come with Brother PE500 and PE525
– Brother PE500 vs PE525
Embroidery Machine
Just like many other activities, we who love to sew will need a good tools or machine to help us perform various tasks when enjoying our hobby or doing our works. The most popular sewing equipment will be the sewing machine itself since they are created to sew automatically and give a more professional look into our items, without the need to do the stitch manually which we already know, will take some time and more energy, moreover, if you are doing a huge load.
While sewing machine is not a new invention anymore, they are still used today and rather than replacing them, people especially manufacturer are adding more capabilities built in the machine, such as automation and stitch collections that we can pick and apply as we need without actually doing the stitch. With this, we can eliminate some learning step of sewing and apply various actions just by learning how to use the sewing machine itself depend on each model and products.
Beside sewing machine, we also often hear a serger or an overlock which just like the name, they are used to do the seam of your project and cutting the excessive fabric altogether. For those who do many sewing tasks everyday, while we can always do seam manually, having a serger can be a huge help. In addition, many of them are also built in with various finish to give your projects a varieties of result. Read also: Singer 2259 vs Brother JX 2517 here.
Another machine you may want to have if you love creating a details based on your taste and personalizing your work with an additional theme then, you will need an embroidery machine. With this equipment, we can apply various design as we like on many items or fabric such as jackets, knitted and felted bags, denim pants, a pillow cover, and so many more. Another benefit of embroidery machine is they are a good choice for sewist who are not fond of doing free-motion quilting.
With an embroidery machine, we can use the machine to do the hardest part and allow us to get a great result just by moving the fabric around. Of course the machine not going to do all the work themselves but as long as we can spare some time to learn how to use the machine, putting various design on your project will be easier than ever.
About Brother PE500 and PE525
If you are interested in embroidery machine, chances are you already look around for the related machine including what machine to pick in the market and since people have different need and taste, we may end up with a different option or feel like what other people choose is not suitable for our personal preference which is why it is good to look at what the machine has to offer first before deciding to purchase the unit thus, we can be sure they will provide the required features.
Among those many brands and options in the market, you may want to choose those from a well-known name first since they are the most likely to offer a good quality items as well and one of them is Brother. We are sure many people are already familiar with this name since they are offering various electronic equipment in the market such as computerized sewing machine and of course embroidery machine as well. They also have a good amount of collection to let the user pick the one they need.
If what you are looking for is an embroidery machine that can be used to put design on a small to medium sized object, Brother PE500 and PE525 can be a good options to go. Both of them are 4×4 embroidery machines and are easy to use for even beginner who never used a similar machine before and what's good here is they are operated with a very simple yet helpful combination of buttons and a small screen to view the selection you want to make.
About Brother PE500 and PE525
On the design alone, both of these embroidery machines are very similar if not identical to each other since they are built with the same material and have the same shape as well as dimension. What separate them from the outside is the name label and the color of their floral printed pattern since PE500 is pink while the other is purple. The item itself is weighing around 22 pound, made mainly from durable plastic cover and a metal internal parts.
The good thing from this design is the operation thanks to the LCD screen because the one they used in these machines are actually touch-sensitive, making the machine even easier to use and convenient. They are also backlit to make sure the information shown are readable and comfortable to see.
Brother PE500 and PE525 Embroidery Area
The first thing we love from Brother PE500 and PE525 is the embroidery space since they are equally able to offer a wide 4 x 4 inches maximum design size to allow users to put various details and enhanced our final project appearance. This size is actually not the widest in the market we can get but, for typical home use, they can do great as long as we don't quilt a very big design on an item to almost fully cover the surface.
Brother PE500 and PE525 Embroidery Collection
The second thing we like from these machines is the design collection because just like it has been mentioned above, embroidery machine is good for those who are not fond of doing free motion quilting since they are already coming with a set of built-in design we can choose to enhance the look of our final items. As for these two, we are offered with a whopping 70 starter designs which is good for anyone who just want to get used to the machine and operation.
Most of these collection are simple, so don't ask for a complex color but they can help the user to learn how to apply those in various items without more complex adjustment. When you are already familiar with these collection and are ready to up your game, we can use more by importing new designs from the internet to the machine through the USB cable. With this, we don't have to be afraid of getting bored quickly when deciding to put what kind of design.
In addition to this huge collection of design and versatility, we can also get 5 embroidery fonts to help us make any personalized items with the person initial, great when you want to give present for your family, friend and colleague. For those who want to add frame into their work, in this side we can get a total 120 frame pattern in both machines that should be enough to put different options for your items and create a different look depend on your preference.
When doing a wide fabric, we will need to maneuver the item to match the kind of arrangement we want and sometime we need to remove them and rotate it to apply the new embroidery. To ease the operation, we can choose to just rotate the design which is decided by the angle; 1, 10, or 90 at a time.
Brother PE500 and PE525 Features
On the additional features, both of Brother PE500 and PE525 are also featured with an automatic needle threader just like many good machines out there. For some this capability may not very important but they can save more time, especially if you have a bad eyesight or not very fond of threading them manually. Additionally, they also have jam resistant drop-in bobbin feature combined with bobbin-winding system to save more time and effort to operate the machine and deal with the tool.
Brother PE500 and PE525 Accessories
Just like many other sewing machines, they are also coming with a set of accessories to make sure we can already get the basic tool we need on the box. Those accessories are embroidery foot "Q", 4 x 4 inches embroidery hoop and grid, Brother poly #90 bobbin thread, bobbins, seam ripper, needle set, spool caps, spool net, cleaning brush, USB cable, soft machine cover and scissor.
Comparison
Now, let's compare Brother PE500 with PE525. As you may already know, both of them are an identical product since what the machine can do is also doable in the other model, making the choice may only rely on your taste. What separate them clearly is the outer look or the machine themselves in which PE500 apply pink floral pattern and PE525 use purple floral pattern.
Brother PE500 vs PE525
- 4-inch by 4-inch embroidery area- use the spacious area to allow your creativity to run free
- Computer connectivity, use the included cable to import designs from your computer, or the brother embroidery design download site, ibroidery.com
- Wide range of accessories, including embroidery starter kit
- The pe-500 comes with a full line of accessories and is practically ready to embroider right out of the box
- Embellish your creations with embroidery! Easy to learn and use embroidery-only model from Brother, with 4x4 embroidery area
- Easy-to-view back-lit touch screen LCD display accesses 70 built-in embroidery designs, with 5 lettering fonts
Conclusion
All in all, the decision is all yours to make since both models are actually the same and probably differentiated by the design alone, thus it is good to choose based on your taste or preference whether P500 looks better in your opinion than PE525 or vice versa.