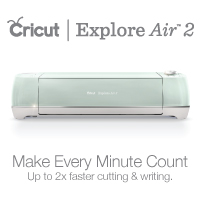 Sewing machines are convenient but they are also varying widely based on the main purpose of the machine itself such as Brother NQ1600E Vs PE800 that are designed for users who will be working on lots of embroidery in their project. Choosing the machine is just as important as choosing your main tool in the collection since they decide the performance, result, and experience so if you are currently considering to buy one, let's see below about what they can offer.
In this comparison, we are going to talk about:
How to Choose for an Embroidery Machine

What are Brother NQ1600E and PE800

How are the Design of Brother NQ1600E and PE800

How are the Working Space on Brother NQ1600E and PE800

How are the Built-in Design in Brother NQ1600E and PE800

What else Brother NQ1600E and PE800 can offer

Brother NQ1600E Vs PE800
Buying an Embroidery Machine
Shopping for a machine that we are going to use very often is just challenging no matter if it is just the multi cooker we are going to need for the kitchen or the sewing machine that we will be using to make our clothing and items. Unlike sewing machines which are most likely already in your house, an embroidery tool is not something that everyone just wants for convenience. If the budget is extremely limited, the sewing machine is enough for most of our jobs including embroidery.
But, for those who are going to put a lot of design and work on it on a daily basis, getting one will be an awesome idea. What's very confusing is that many of us don't even know which machine to buy and don't want to spend a huge amount on the equipment with fear of not being able to use them for long. If you are planning to buy one, here are some of the important factors to consider:
Consider the size or the largest your machine can work on at once. This is the most important factor to look for because not everyone will want to have the same spec. We can ask the hoop size or see the length of the needle and the body of the machine to determine the width of your embroidery. The machine may come with some hoops but if not do look for how much we should spend on getting the accessory.

We can see the machine's ability in ease of use as well, especially if you want the best convenience. Those with large and touch-sensitive screens will be an amazing option if you want a streamlined work. What's even better is that some of them can drag and drop designs for you to work on which means we can combine a few designs and stitch them at one go. If the machines with this ability are expensive, we can just use a program to work on the computer first then transfer it after. 

The way your machine receives the design is also important and typically they are through the USB stick but we can find some machines that come with Wi-Fi too for transferring the design from other sources wirelessly. 

In addition, most embroidery machines are also sewing machines so in case you need to sew too while using the equipment we don't need to move into another machine. We found it very convenient especially when our main machine has some issues so it feels like you have a back-up machine such as when they are being repaired or doing the maintenance. 
| | Brother NQ1600E | PE800 |
| --- | --- | --- |
| | | |
| Product Dimensions | 23 x 20 x 19.25 inches | 21.75 x 19.02 x 19.09 inches |
| Shipping Weight | 35.9 pounds | 13.74 pounds |
| | click here | click here |
About Brother NQ1600E and PE800
There are lots of good options out there to choose from and it is wise to match them with your needs or budget too. It is easy to overspend but the best machines tend to be much more expensive as well and if your project requires lots of embroidery, it is wise to get a reliable machine. We can see what other people are going for or if you have a good sewing machine store in your area then we can see or ask around to know more about the options.
You can shop based on the brand too since some of us have a favorite company already so if you have a good brand in mind then we can start from their collection first. Brother for example, this company has been around for so long and while not as strong as Singer which has become the synonym of sewing machine itself, they do carry some of the best options to consider. There are so many to choose from as well so it can be a bit confusing.
If you want something that is user friendly and is easy to use even for beginners, the Brother NQ1600E and PE800 are two very ideal options from the collection. These machines are practically very much the same to each other in terms of ease of use or how you will operate them but they are not identical. Just like most companies, Brother also differentiated their products based on the ability of the machines or the features that come with the machine.
In comparison, the PE800 is more like the simpler version of the NQ1600E which means the included features will be less as well but, the big brother is starting to be difficult to find so if you don't really need additional features, we can just go with the cheaper option. In general we do think they are equally reliable so you can go amazing with any of the two. Read also: Brother CS6000i Vs HC1850 here.
Brother NQ1600E and PE800 Design
Before getting into Brother NQ1600E and PE800, let's check out the machines first and as you can see, they are slightly different too. PE800 is overall simpler because it looks like typical sewing machines based on the fashion while the NQ1600E is more sophisticated with the pattern printed on all over the machine's housing. It probably improves the appearance but it has nothing to do with the performance and functionalities. This is until you realize that the NQ1600E is also slightly bigger.
This will give you an advantage of getting a wider embroidery area because the available surface to work on is also noticeably wider on the NQ1600E. From the housing they seem to be the same or made of plastic including the control panel. Both machines have this decent display on your right where you can view the design and make adjustments. It is not wide enough compared to some high-end machines but should be enough for the main purpose.
Brother NQ1600E and PE800 Size 
Moving further to the most important part, let's see what the Brother NQ1600E and PE800 can offer and as it has been mentioned above, the most important part is the size of your embroidery itself. Since the NQ1600E is larger, this machine is also offering a wider working space at 6 x 10 inches while the latter is only 5 x 7 inches in comparison. It doesn't mean the bigger the better but if your design also requires this much space then we do think it is wise to choose the larger machine. 
Brother NQ1600E and PE800 Built-in Designs
From the control panel we have the same 4.8 and 3.2 inches color LCD screen respectively including the related buttons to navigate the menu and working on the design. It has the same functions on both machines so we can manipulate the design by combining it, adding monograms, rotating, flipping, resizing the image, or even recoloring it as needed. What's different is that NQ1600E is already compiling a total of 198 embroidery designs, 140 frame pattern combinations, and 11 lettering fonts.
On the other hand the PE800 comes with slightly less at 138 built-in embroider, 10 frame design, and 11 built in fonts. In general the NQ1600E is giving you more freedom over what's put on the work but it doesn't mean that everyone will use it so for beginners who just want to have a good and reliable machine PE800 should be more than enough to play with. However, the larger screen of the NQ1600E does improve your experience.
Brother NQ1600E and PE800 Features
On the additional features that you can find on Brother NQ1600E and PE800, we have the standard automatic needle threader and built-in steps on the display. Automatic needle threaders are always useful not only in regular sewing machines but also in embroidery machines and this is because the machine will take the hassle for you, especially us with glasses and aging eyes. To help with ease of use and navigation the machines also pack helpful tips and instructions for new users to get to know the machine better.
As for the file transfer, Brother NQ1600E and PE800 have one USB port to plug your USB stick and they do have built-in memory too in order to save the design or allow you manipulate the pattern while stitch speed itself varies from 850 to 650 stitches per minute for these machines respectively.
Brother NQ1600E Vs PE800 
Both embroidery machines are amazing because they are user friendly so we can get used to the system in no time. They are also convenient and suitable for almost everyone who need a dedicated embroidery machine but the NQ1600E do have faster stitching speed, more built-in designs, wider embroidery space to work on, as well as wider LCD screen to work with yet, for the performance the two are pretty much the same and reliable.
- 198 built-in embroidery designs, 140 frame pattern combinations, and 11 embroidery lettering fonts
- Large 6 x 10 inch embroidery area
- On-screen editing includes letter editing, enhanced zoom, resizing, rotating, repositioning, and combining designs
- 4.85 inch color LCD touch screen display
- 138 Built-in designs: Featuring 138 built-in embroidery designs including scrollwork, florals and quilt patterns, the PE800 has numerous options to allow your creativity to flourish
- 11 Built-in fonts: 7 English, 3 Japanese, and 1 Cyrillic font styles are perfect for monogramming and lettering
- USB Port: The PE800's USB port allows you to import your embroidery designs into your machine's built-in memory
- Large color touchscreen: The large 3.2" inch LCD color touchscreen allows you to preview your designs before embroidering
Conclusion 
Depending on which seems to fit in your application the most, our choice may vary but in case you don't need the amount of designs and space to work on, the PE800 is the more affordable and simpler machine to go for.