Brother CS6000i vs Singer 7258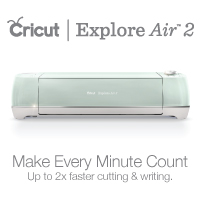 Brother CS6000i and Singer 7258 are two popular computerized sewing machines in the last few years. These machine work as great but come with different plus side that makes people always comparing both of them. If one of them catch your interest, you may want to check our article below to see which item suit you the most.
In this article, we are going to give you information about:
– What are Brother CS6000i and Singer 7258
– What Brother CS6000i and Singer 7258 Look Like
– What Brother CS6000i and Singer 7258 can offer to you
– Brother CS6000i vs Singer 7258
About Brother CS6000i
Brother CS6000i is a computerized sewing machine that is not only great for sewers in various levels but also attractively priced. This sewing machine is currently the bestselling machine in Amazon and it is not without reason. The unit is very easy to use even for novice users and for the price range, it able to give a great performance while still being durable and offer a variety of stitches as well as settings. If you are looking for a simple yet dependable machine, the Brother CS6000i is the one to go.
Brother CS6000i Design
From the outside, Brother CS6000i looks just like your average computerized sewing machine. The body is built in plastic material in white and an accent of blue around the small screen. This screen is used to set the machine and near it there are four buttons to set the machine to give you the exact stitches. At the front, you will see the amount of stitches you can do with the machine, which further enhance the machine ease of use.
Brother CS6000i Features
Brother CS6000i comes with 60 sewing patterns that you can choose freely according to your need or taste. The process of selecting these stitches is also very easy for you only have to set the stitches number using the four buttons at near the screen and then the screen will show you the stitch type. The stitches available including 20 decorative stitches, 20 garment construction stitches, 7 quilting stitches, 6 heirloom stitches, and 7 auto-buttonhole styles.
Beside the ease of use, Brother CS6000i also has adjustable sewing speed, which is very important to make the machine meets your wished speed. It is great when you are in a hurry or want to speed things up as well as if you are still a novice user that need to get familiar with sewing and the machine. To help you finishing your work in time/quickly, Brother CS6000i is claimed to be able to sew up to 850 stitches per minute, making it one of the fastest sewing machine in the market.
Brother CS6000i also comes with automatic needle threader and with a touch on the lever, the machine will automatically pushes the thread through the needle. The large table is designed to make it more convenience for you when working on large projects because you can maneuver it with ease. Another feature that will help you with your work is the additional light to make your work area bright enough even when sewing dark fabrics.
Coming with the unit, you will get a hard protective case, oversized table, walking foot, spring action quilting foot, overcasting foot, zipper foot, monogramming foot, zigzag foot, blind stitch foot, buttonhole foot, button fitting foot, and accessory pouch with various needles and bobbins. Read also: Cricut Explore Air vs Silhouette Cameo here.
About Singer 7258
Singer 7258 is another great computerized sewing machine that you can find in the market today. This machine popularity is rivaling the bestselling Brother CS6000i with its numerous features as well accessories. Even though it comes with many features, the machine is still very easy to use for novice user and people with experiences. Coming with such a reasonable price, this machine is a great option for those who want to fasten their works and need more just than a mid-range sewing machine.
Singer 7258 Design
From the outside Singer 7258 look very stylish just like the name of the machine. The material used to build the unit is plastic but it is sturdy enough to carry out the tasks you throw at it. On the body, you will get a small screen to control the stitches with its navigation buttons while below you can see the stitches types available for you to choose. There are another few buttons on the body for starting the machine and some other settings.
Singer 7258 Features
Singer 7258 comes with 100 built in stitches that you can see printed on the body. These stitches including 9 essential stitches, 8 stretch stitches, 76 decorative stitches, 6 fully automatic 1 step buttonholes, and 1 endless buttonhole. You can choose the stitch you want with the screen on the right side using its navigation buttons. This process is very easy and you won't need much time before mastering the machine even for new users with no experience.
Another important feature that can be separated form a sewing machine is the needle threader. In the Singer 7258 you will be able to thread with ease from the spool to the needle's eye in no time. The instruction is printed on the body, so you won't have to search it in the manual book again. Another great thing in the machine is the speed control, which is important to match the machine speed with your own speed, so you can achieve better result in any level.
The needle also can be programmed to up or down when the machine stops, which is beneficial when you do appliqueing, quilting or pivoting fabric. Coming with the machine, you will get a purpose foot, zipper foot, buttonhole foot, presser feet, auxiliary spool pin, spool pin felt discs, 3 sizes thread spool caps, satin special purpose foot, blind hem foot, and many more.
Comparison
Now, let's compare Brother CS6000i with Singer 7258. Both machine work just as great but they also have some differences. The prominent difference between them is the amount of stitches available because Brother CS6000i only have 60 stitches while Singer 7258 comes with 100 stitches. Another difference is the speed, Brother CS6000i is claimed to be able to stitch up to 880 stitches per minute while Singer 7258 only capable of 750 stitches per minute.
Brother CS6000i vs Singer 7258

- Versatile, value-packed, perfect for a wide range of sewing and quilting projects, accessories are stored inside a compartment on the arm of the sewing machine
- Select stitches and adjust stitch length and stitch width via settings seen on the LCD display
- Stop/start button allows use without included foot control. Variable speed control for easily adjusting your sewing speed
- Jam-resistant Quick-set top drop-in bobbin makes setting and accessing your bobbin thread a breeze
- The SINGER Stylist 7258 sewing machine boasts an array of features that make creating elegant garments and gifts for yourself and others fun and exciting
- Threading the machine is so easy that you can have the entire machine threaded, from the spool to the needle's eye, in seconds
- The SINGER Stylist 7258 sewing machine sews up to 750 stitches-per-minute, projects can be sewn quickly
- The SINGER Stylist 7258 sewing machine allows you to select the desired stitch with just a simple push of a button
Conclusion
All in all the decision is all yours to make. In our opinion, you should match the machine with your need. If you need a wider amount of stitches, Singer 7258 is the one to go but if you want a faster machine, we will highly recommend you Brother CS6000i.