Brother CS6000i vs HC1850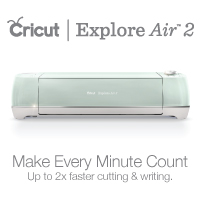 Sewing machines have long been the partner of any sewist, quilters, and anyone who is creative with fabric. They are getting better as technology improves but the perfect machine for you doesn't have to be the most expensive as well because the Brother CS6000i Vs HC1850 are already working really well for typical applications and even carrying some useful features to ease your job. If it is confusing to choose one, let's see what you will get from each one of them below.
In this comparison, we are going to talk about:
What are to Look for in a Sewing Machine

What are Brother CS6000i and HC1850

How are the Design of Brother CS6000i and HC1850

How Many Stitches are in Brother CS6000i and HC1850

Are Brother CS6000i and HC1850 Easy to Use

How are the Performance of Brother CS6000i and HC1850

Brother CS6000i Vs HC1850
Sewing Machines Buying Factors
Not everyone can sew and not everyone will need a sewing machine as well so it is understandable that the machine seems like a hobbyist thing rather than a mainstream equipment. Sewing is a meticulous job and requires lots of patience as well as learning because we always have things to gather and try even for those with more experiences. When it comes to sewing machines, it is easy to feel overwhelmed by the amount of options but, there is always the best option for each sewist.
The basics when shopping for a sewing machine are first, try to look for those with fully rotary hooks made of metal to avoid jams and we need the one that actually rotates fully and not those that spins back and forth. Sewing machines are almost like woodworking tools, they will collect debris or lint so it is best to choose a machine that can be opened so we can clean and do some light maintenance once in a while to make it last and perform well for as long as possible.
Another basic is to choose the machine with an open arm and this should not be hard because most of them are. This is important to make sure we can sew small and narrow parts of clothing such as sleeves and pant legs that need to slide onto the arm. If you are a sewist who often sews different types of material, it is good to find a machine with universal pressure just to prevent it from jamming when dealing with thicker materials.
The second or more of the machine's capabilities, we suggest to consider what type of sewing they can offer because usually machines will come with a collection of stitch options. Beginner and novice friendly machines tend to offer only the basics or less but this can be a great thing since we may not need the rest. The common stitches are straight stitch, zigzag, stretch straight, blind hem, tri-motion, and button hole. Many will have more, depending on what project you are doing.
The third factor is probably deciding what type of machine to go for because in general most of us tend to opt for either mechanical or electronic machines. They may vary price wise and from brands to brands but the key here is you have to turn a dial to get the type of stitch you want in a mechanical machine while an electronic machine is like a computer, we just need to press what setting or stitch and the machine will make the adjustment for you. 
| | Brother CS6000i | Brother HC1850 |
| --- | --- | --- |
| | | |
| Product Dimensions | 16 x 6.7 x 11.4 inches | 19.2 x 12.5 x 15.2 inches |
| Shipping Weight | 13 pounds | 13.7 pounds |
| | click here | click here |
About Brother CS6000i and HC1850
Now when you have found what to look for or what to consider on the machine, it is time to see what the market has to offer. The amount of options is making it difficult to find the one that we want but our suggestion is to stick with your budget and favorite brand. There are few of older and highly popular brands out there and they tend to be more reliable as well with a wide range of options and price points. 
When talking about sewing machines, some brands are almost like the synonym of this equipment such as Singer which has been around for so long that our grandmother's first sewing machine is from this brand as well. Nowadays more companies are emerging and similarly famous Brother is one of the best choices to consider. The brand is loved by many sewists for their overall quality and you can find tons of variants or models from their collection to match with what you need or with the budget.
For those who want to optimize the budget or novice sewers who are looking to buy their first machine, we recommend to consider the Brother CS6000i and HC1850. These are computerized machines and we understand that some may be more comfortable with electronic variants, especially as the first machine but, the two are very suitable for almost any sewist or quilters at any level since they are very easy to work with. The overall convenience is what makes us prefer the machines compared to many alternatives.
The two are favorite options from the catalog and if you prefer to have lots of different stitches, we are sure you will love them as well. What is even more attractive is they are beginner-friendly means the mechanism is easy to get used to. But, the Brother CS6000i and HC1850 are not exactly the same to each other and in comparison, the latter is quite richer, specifically if you are often experimenting with more uncommon stitches.
Brother CS6000i and HC1850 Design
Before checking what Brother CS6000i and HC1850 can offer, let's see the unit first and as you can see, the two are pretty small and have an open arm so we can sew sleeves or pant legs without an issue. Unlike our very old singer machines, most modern sewing machines are made of plastic housing while the internal parts can be steel. Side by side the two have different aesthetics but we don't think it matters a lot, unless you like one of their look better.
The machines are almost ready to use out of the box and side by side, they are almost at the exact same footprint as well with an outer dimension of 11.4 inches wide by 6.7 inches deep, and 16.1 inches tall compared to 12 .5 inches wide, 6.7 inches wide, and 16 inches tall. They have a small digital screen to view information regarding the stitch and on the right side there is a printed collection of stitches both machines can offer. Read also: Brother CS6000i Vs Singer 4423.
Brother CS6000i and HC1850 Stitches 
Now for the most important part, let's see what Brother CS6000i and HC1850 can offer starting from the stitch collection. What makes the latter probably best for users with more experiences or those who are going to use a lot of stitches variant is because the machine comes with a total of 185 built-in stitches in which 55 of them is alphanumeric types so you will be able to make words or phrases with the machine while the rest 8 stitches are all one-step auto-size buttonhole styles.
With the alphanumeric collection, the HC1850 is also built for basic monogramming with a feature to program the sewing font. The CS6000i on the other hand is more suitable for novice users because the machine only carries the basics with some variants of stitches in a total of 60 different styles, including 7 styles of one-step auto-size buttonholes without any alphanumeric functions. 
Brother CS6000i and HC1850 Ease of Use
When it comes to convenience, these machines are also easy to start with and while there is nothing extraordinary from the two, everything is clear from the manual and pretty beginner friendly. They have bobbin winding which is simple enough to do complete winding while the drop in bobbin makes it easy to set the bobbin. What you need is only drop in the bobbin and pull the thread through the slot. These bobbins are transparent as well thus we can see how much yarn is left.
In addition, just like most modern sewing machines out there, the Brother CS6000i and HC1850 are featured with automatic needle threaders with a simple touch to the lever and the thread will feed through the eye of the needle. This way we don't have to wet the thread and squint our eyes to get the thread through the needle, everything is done almost completely automatically.
Brother CS6000i and HC1850 Performance 
Lastly we want to talk about the overall performance of these machines because features alone sometimes can't give a full image of what you can expect from the machines. In this part both are actually working well but not perfect. For example the CS6000i is great at zigzag and scalloped stitches but strangely struggle with long-straight stitch while on the other hand the HC1850 somehow struggle more with zigzag and scalloped stitches while producing good result at long and straight stitch.
Brother CS6000i vs HC1850
Both the Brother CS6000i and HC1850 are good machines for almost any sewist who wants to have an easy to use and straightforward equipment. The difference is mostly for what the machine can offer such as how HC1850 has lots more stitch collection on board and combined with alphanumeric stitches to let you access the monogramming function. The HC1850 is good for straight stitches but the CS6000i tends to be better with zigzag and scalloped stitch.
- Automatic needle threader and drop-in top bobbin: This sewing and quilting machine includes an automatic needle threader that perfectly pushes the thread through the needle and a convenient, jam resistant drop-in top bobbin
- Included accessories: The CS6000i includes a hard protective case, wide table, 10 sewing feet, needle set including twin needle, 3 bobbins and more
- LCD Screen: Easily select your stitches with the touch of a button and view your selections on the LCD display
- 25 Year limited warranty: The CS6000i is backed by a 25 year limited warranty with free technical support for the life of the product
- 185 Unique built-in stitches: The HC1850 includes 130 sewing stitches including 8 styles of auto-size buttonholes, plus 55 alphanumeric sewing stitches
- Advanced needle threader and drop-in top bobbin: This sewing and quilting machine includes an advanced needle threading function that easily pushes thread through the needle with the press of a lever and a jam resistant drop-in top bobbin
- Included accessories: The HC1850 quilting and sewing machine includes a wide table, 8 feet, instructional DVD, manual and more
- LCD Screen: Easily select your stitches with the touch of a button and view your selections on the LCD display
Conclusion 
Based on which seems to fit in your application the most, there is no bad option between the two. But, for those who are not going to use the extra stitches or monogramming, we recommend to save some and get the CS6000i instead.