Brother CS6000i vs CS5055prw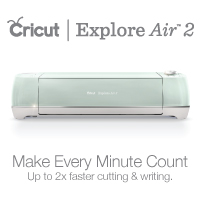 Tools are created to ease our jobs, including a sewing machine which is not only convenient but also quicken your pace. They are very necessary for sewists who are working with more capacity and available in a varying options based on what they want to achieve. Brother CS6000i Vs CS5055PRW are two good options for users who wish to have lots of collection and an easy to use machine while price wise they are also affordable. If you are also interested, do check our short comparison below.
In this article, we are going to give you information about:
Which Sewing Machine to Purchase 

What are Brother CS6000i and CS5055PRW

What Brother CS6000i and CS5055PRW Look Like

How Many are the Stitches in Brother CS6000i and CS5055PRW

What else Brother CS6000i and CS5055PRW can offer

Are Brother CS6000i and CS5055PRW Reliable

Brother CS6000i Vs CS5055PRW
Mechanical and Computerized Sewing Machine
Humans are creating tools and machinery to help their activities. At first they are only made from wood or stone but as civilization advances, we also start making complex tools that benefit and may be helpful in not just one activity but multi-purpose. Sewing machines are one of the good examples of these tools because while people already start sewing with just a needle and a string of thread since long ago, the machine is invented to automate the force and quicken the pace of your project.
Sewing machines are a very helpful tool that we do think necessary for almost any sewist who is spending many of their time making items from fabric, whether it is just a hobby or something that we do to earn a living. Our grandparents are already familiar with mechanical sewing machines that require a manual effort to operate then comes an electric sewing machine with a more convenient operation as well as automatic force and even some interesting features to add.
In modern day, we are using the electric machine but there are two of them to choose from; mechanical and computerized sewing machines. Mechanical is what most of us are familiar with and this is great to start from both in class and at home as this is what most learning establishments are using, which means we don't have to spend time just to get to know how the machine works. Seeing it form the capabilities side they are basic and compile all typical sewing features.
There is also an argument that mechanical sewing machines will be easier to maintain due to simpler components as well as cheaper which makes them great for almost any sewist or casual user who needs something to ease their job. On the other hand, a computerized sewing machine is what more experienced sewists are going with, mainly because they have tons of features or functions to offer from extensive collection of built-in stitches to some fancy features like needle down.
This feature will make the machine stop the needle in the fabric which makes it faster to turn fabric or another feature like licking stitch to help the user finish the stitching with a neater result. Computerization will also let you have more control over the machine such as speed adjustment and an option to not use foot control. In some machines there are even adjustments to set the machine capabilities to match with the type of fabric you are working on, etc. The not so good part is they can be quite expensive and complicated to familiarize.
| | Brother CS6000i | Brother CS5055prw |
| --- | --- | --- |
| | | |
| Product Dimensions | 16 x 6.7 x 11.4 inches | 19.48 x 10.75 x 15.96 inches |
| Shipping Weight | 13 pounds | 10.14 pounds |
| | click here | click here |
About Brother CS6000i and CS5055PRW
Both mechanical and computerized sewing machines are equally useful and equally helpful for almost any sewist who sees they will have more tasks to do and more projects to finish that can't be done just with hand. However, if you are here then it means a machine with lots of capabilities is what you are looking for and this is the perfect job for a computerized machine. While they are not as affordable as the mechanical variant, many of them are also getting cheaper today.
When shopping for sewing machines, there are various brands you can check out based on how many you want to spend. Among those that make reliable sewing machines, Brother is one of the most popular options to go for. The other is Singer and these two are probably the most well-known sewing machine brands in the market and it is for good reason. Not only have they been around for quite some time and almost all people are familiar, you can count on them for product quality as well.
If you are interested in having good machines with a friendly price point, Brother CS6000i and CS5055PRW are two nice variants to consider. Both of them are very affordable or sold below $200 with tons of features to offer. While model name wise they do not exactly sound like close brother, they are in terms of what the machines can offer. They are equally coming with many collections of stitches as well as some interesting functions that will ease your jobs.
However it also doesn't mean the two are exactly the same because when compared, you will get slightly more from the former yet, as it has been mentioned above, not all sewist will use or need the same features so we do think both Brother CS6000i and CS5055PRW are good options. In short, if you are looking for extensive stitches, we will recommend the former but if 50 stitches is already enough or more than what you will be using, the CS5055PRW is also a good option.
Brother CS6000i and CS5055PRW Design
The first prominent difference between Brother CS6000i and CS5055PRW is their design because as you can see from the sample picture above, the two are not exactly the same when it comes to machine cover and shape. The latter actually looks more modern and personally we like the fashion better here yet it doesn't mean the CS6000i is less attractive, it just looks like something belonging to the former decade. They are about the same size but in comparison CS5055PRW is just slightly heavier.
The machine cover or outer case is made from plastic and is actually quite thick or doesn't feel and look flimsy at all. Just like any sewing machines, all controls or switches are located at the front of the machine or at the face with a small LCD panel to view the setting or options available. Below this panel there is an extensive collection of stitches in CS5055PRW while in CS6000i the panel is located at the bridge of the machine.
Brother CS6000i and CS5055PRW Stitches
One of the parts that we always check out when looking for a sewing machine is the collection of stitches and here both Brother CS6000i and CS5055PRW are featured with tons of stitches to ease your job. These setitches are all presented on the machine's side panel to help users see what they can offer and when choosing which they want to use. Here there are a total of 60 and 50 built-in stitches respectively, including several one-step button stitches which we personally prefer better than the usual four-step.
With the large options of stitches, what these machines are excelling at is versatility as they enable users to pick lots of different techniques and we are not familiar with all of them yet, supposedly you can try more than 80 stitch functions. As for the button stitches, there are 7 and 5 one-step auto-size buttonholes respectively. Read also: Janome 2212 Vs Singer 4423.
Brother CS6000i and CS5055PRW Features
Moving to the feature part, one of our favorites from Brother CS6000i and CS5055PRW is the possibility to use them for quilting. Both machines come with sturdy and detachable wide tables which make up for small space and here you can find the preset of quilting stitches such as applique, zig zag, hand-look, and stippling. Another feature we love from these machines is the automatic needle threader with a drop-in bobbin system. This will ease your job when threading as we don't have to strain the eyes.
Depending on what you plan to work on, the type of feet to use will differ as well but worry not because these machines are already coming with everything you need yet the CS6000i do have more or 9 in total to choose while the latter only have 6, including buttonhole, blind stitch, and zipper foot. The CS5055PRW however, has 7-point feed dogs compared to the former with 6-point dogs to ensure smooth fabric feeding.
Brother CS6000i and CS5055PRW Performance 
The last part is about performance but here Brother CS6000i and CS5055PRW are equally amazing. They are easy to get familiar with, depending on what machine you are used to yet, there are also users that find some features such as automatic needle threading difficult to use which is why it may take some time for new or beginner sewist. Overall we like the two but the large or wide free arm made it difficult to fit the sleeve around.
Brother CS6000i vs CS5055prw
Both machines are amazing options for any sewist who needs computerized machines to help them with the project. Not all machines are made the same but Brother CS6000i and CS5055PRW are surely similar to each other. Chances are you will be able to use them for lots of different sewing projects with different CS6000i being cheaper, less attractive but have more stitches and feet to handle both common stitching activities and quilting.
- 60 Unique built-in stitches: The Brother CS6000i includes 60 built-in sewing stitches, including decorative stitches and 7 styles of auto-size buttonholes
- Automatic needle threader and drop-in top bobbin: This sewing and quilting machine includes an automatic needle threader that perfectly pushes thread through the needle and a convenient, jam resistant drop-in top bobbin
- Included accessories: The CS6000i includes a hard protective case, wide table, 10 sewing feet, needle set including twin needle, 3 bobbins and more
- LCD Screen: Easily select your stitches with the touch of a button and view your selections on the LCD display
- 50 UNIQUE BUILT-IN STITCHES: The Brother Project Runway CS5055PRW features 50 built-in stitches including 5 auto-size buttonholes
- AUTOMATIC NEEDLE THREADER AND DROP-IN TOP BOBBIN: This sewing machine includes an automatic needle threader that perfectly pushes thread through the needle and a convenient, jam resistant drop-in top bobbin
- INCLUDED ACCESSORIES: The CS5055PRW comes with 7 sewing feet, 3-piece needle set, twin needle, instruction manual and more
- LCD SCREEN: Simply select your stitches with the push of a button and view your selection on the LCD display
Conclusion
All in all it is about which seems better for you yet, personally we will recommend the CS6000i because not only you will save some from the price gap but also get more stitches to get creative with as performance wise the two are equally reliable.